Nana Patekar takes over Philadelphia
Last updated on: July 14, 2009
It wasn't your typical US desi convention
With entrepreneurs, dabbawalas, politicians, actors and playback legends, the Brihan Maharashtra Mandal (BMM) convention in Philadelphia, Pennsylvania, held over the extended July 4 weekend, had something for everyone:
A surfeit of delicious Maharashtrian food, including Harbara Usal, Sol Khadi and Chicken Kolhapuri.
Asha Bhosle recreating some of the melodies that have made her a playback legend.
Shiv Sena leader Uddhav Thackeray with a photo-driven political exhibition.
And Bollywood star Nana Patekar regaling audiences with fiery dialogues from his hit films.
Courtesy: ZAGMAG.NET
Nana Patekar takes over Philadelphia
Last updated on: July 14, 2009
"We have more than 5,200 people at the convention, and we have activities spread across four days," said Jagdish Vasudev, a long time member of the Brihan Maharashtra Mandal and chair of the fund-raising committee.
Nearly half the guests came from the Eastern states in America and Canada, but the organisers were convinced that they had people from practically every state and province. There were about 100 people from India, including a state cabinet minister, drama artists and Marathi ghazal singer Bhimrao Panchale.
Nana Patekar takes over Philadelphia
Last updated on: July 14, 2009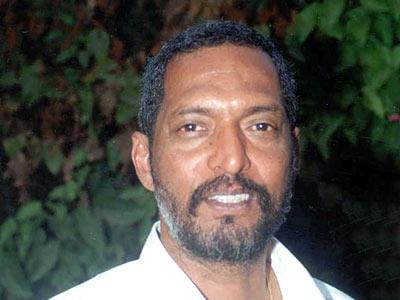 Serious and lighter activities often took place side by side throughout the convention. Thus, you had lectures on Hinduism and rousing rounds of speed dating.
But, overall, the event's main purpose, it seemed, was to ensure that Marathi culture remains relevant to the new generation of Indians in America.
Be it Marathi music, Marathi film, Marathi food or Mrathi politics, that's a goal worth pursuing.