Ten visually stunning Hindi films
June 3, 2009 10:35 IST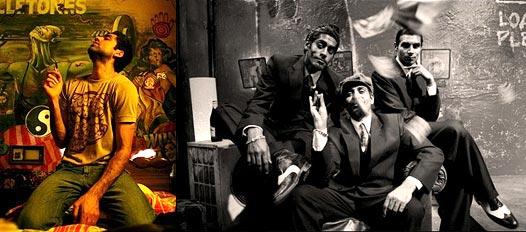 The other day, we at Rediff chanced upon this great blogpost about the ten most visually striking Hollywood films of the last ten years.

It set us thinking, and we decided to make our own list. Of course, Indian cinema isn't as focussed on the visually spectacular, and so our ten films are culled over the last twenty years, not just ten.

But either way, this is eye-candy in the most glorious sense of the word. Don't even bother reading the words. This isn't about good cinema, it's about good looking cinema. Enjoy, eyes.

Dev D

Anurag Kashyap's hallucinogenic acid trip for the eyes takes us through a bright, brass-band filled world of unique light and colour psychedelia never seen in Indian cinema. Cinematographer Rajeev Ravi is at his very best in this incredibly diverse world of impossible visuals, while Anurag just turns the mushrooms magical.

Eklavya
June 3, 2009 10:35 IST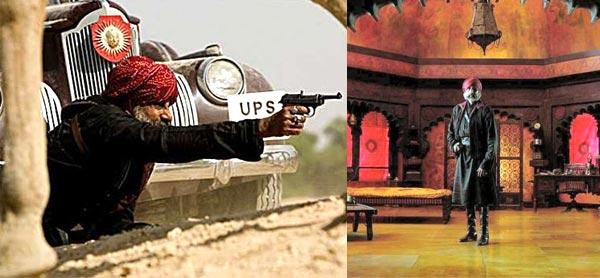 Vidhu Vinod Chopra's period take on Hamlet was swathed in surreal dollops of hyperstylised fairytale imagery, with cinematographer Nataraja Subramanium focussing his energies on droplets of water, blood and sweat even as the scale grew beyond the film's characters. Chopra even sets up a scene in pitch darkness and makes it work wonderfully.

No Smoking
June 3, 2009 10:35 IST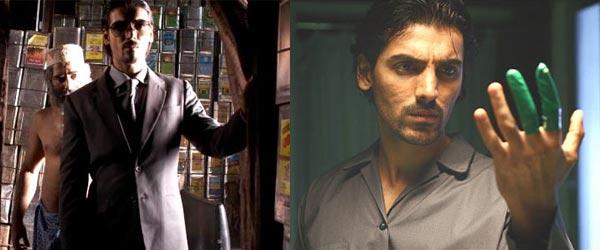 This wasn't as much Rajeev Ravi's work of art as it was Anurag Kashyap's own baby, the director creating a mad, make-believe nightmarescape that the camera merely needed to be trained on. Ravi goes above and beyond the call of just framing Kashyap's bizarre backdrops, of course, and the result is a film that, visually, leaves you reeling.

Paheli
June 3, 2009 10:35 IST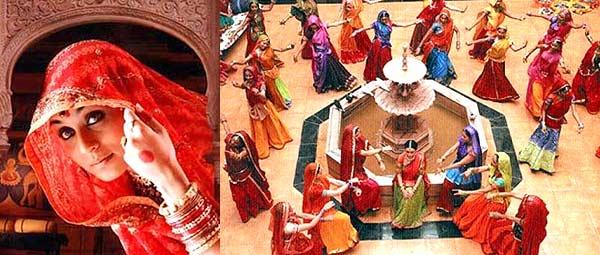 Arguably the most captivatingly saturated Hindi film, Amol Palekar's Paheli provides a Rajasthan palette so gloriously lush that the end-result is a smorgasbord for the eyes, one with magical reds and greens set against a desert so arid and yet so golden. It's a gorgeous, gorgeous film and one that brings Amar Chitra Katha to life, with amazing verve.

Blue Umbrella
June 3, 2009 10:35 IST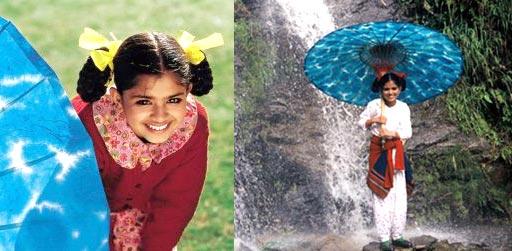 Vishal Bhardwaj describes Blue Umbrella as the toughest film he's ever had to shoot, but all the snowy climes are worth it as he and cinematographer Sachin K Krishn craft spectacular duotone magic, colouring the film largely in the white of the snow, the blue of the titular umbrella and the shadows of everything else. Amazing.

Moksha
June 3, 2009 10:35 IST

Ace cinematographer Ashok Mehta made his directorial debut with this often overlooked film starring Arjun Rampal and Manisha Koirala, but one look at the high-contrast black and white opening credits shows you a lensman at the top of his form. It's not a great film, but, as a friend wisely said, it's worth watching on mute. Fantastic visuals.

Mission Kashmir
June 3, 2009 10:35 IST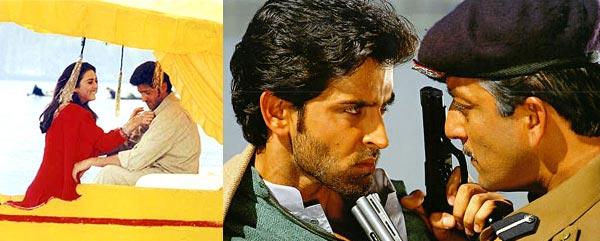 Vinod Chopra knows his visuals, and all he needed to do was give Binod Pradhan the leeway to tackle a Kashmir story. The film flip-flops from serene Dal Lake loveliness to gritty terrorist warfare, and the visuals are absolutely spellbinding.


Dil Se
June 3, 2009 10:35 IST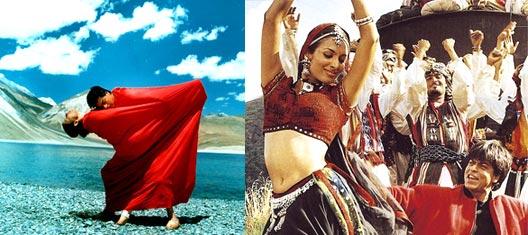 The Mani Ratnam-Santosh Sivan collaboration hit an all-time visual high with Dil Se as the director and cinematographer collaborated over one of the finest soundtracks in modern cinema to craft a constant array of astonishing, unforgettable visuals. From traintops to desertscapes, this one has it all.

Bandit Queen
June 3, 2009 10:35 IST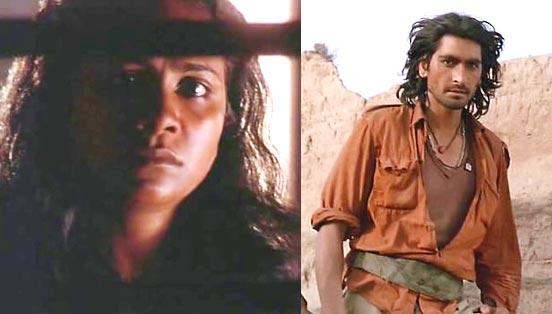 Shekhar Kapur hit the international league with this hard-hitting film, a world-class product in every aspect. Cinematographer Ashok Mehta must have been only too glad to move out of Bollywood mode, and he gave Kapur a magnificently shot film, right from the infamous and disturbing rape sequence to many cavernous backdrops to moments of pure-blooded action. Gripping stuff.

Gajagamini
June 3, 2009 10:35 IST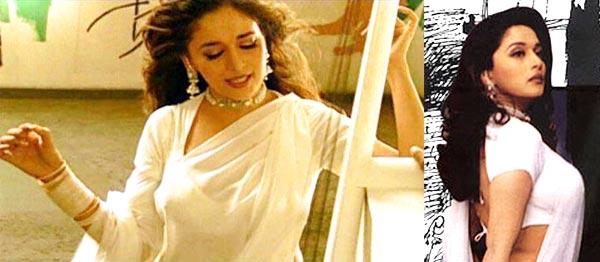 India's most iconic artist Mf Hussain made his directorial debut with this wildly experimental tribute to Madhuri Dixit. Ashok Mehta wonderfully captured the master's canvas-like-imagery, as blue and white mingled on a backdrop to theatrically form night and the actress played massive sized instruments as part of her role as the ultimate muse. A phenomenally inventive film in every way, especially in terms of look.