'Brand Yash Raj no longer endorses romantic films'
June 11, 2009 18:25 IST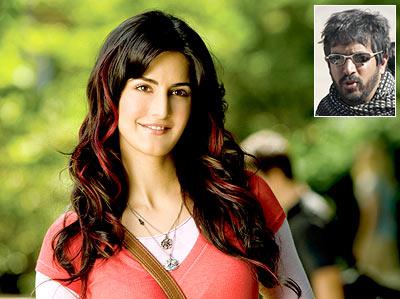 The month's big release New York stars the flavours of the season -- John Abraham, Neil Nitin Mukesh and Katrina Kaif. It has been directed by Kabir Khan, who gave us the well-reviewed Kabul Express earlier.
New York tells a gritty tale set in the 9/11 aftermath, and is Yash Raj Film's first release of the year.
Kabir tells Nithya Ramani about his film, and how he convinced John to do a nude scene.
Why such a long break after 2006's Kabul Express?
Is it really that long? It doesn't feel so long to me. My kind of films need a lot of research; I have been working on New York since March 2007. After Kabul Express, I took a couple of months off and started on New York immediately. So it doesn't seem like a long time to me, as I have been working continuously.
What is New York about?
Like the name suggests, it's a New York-based film. It is about three college friends in New York University, and how their lives change after the 9/11 tragedy.
It's very realistic, and is different from mainstream Bollywood films. The idea came from Adi [Aditya Chopra] and was a collaborative effort by Adi and me. Being a documentary director, I was given raw materials and had to develop on it. Brand Yash Raj no longer endorses romantic films.
'Katrina was sunshine on the sets'
June 11, 2009 18:25 IST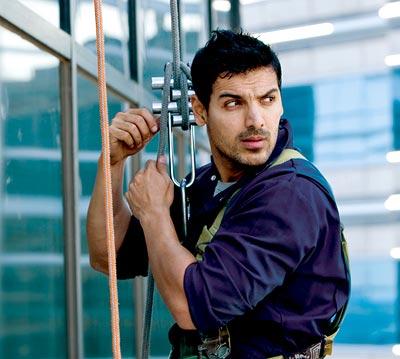 How did you decide on the cast?
I didn't have anyone in mind when I wrote the script. Only after locking it did I think of John, Neil and Katrina. The characters of my film are very inherent of these actors. They blended very well.
How was the experience working with them?
It was a picnic. We finished our shoot in a single 100-day schedule.
This is my first film with Katrina. She was sunshine on the sets -- and very dedicated and committed. New York is new territory for her, she wasn't used to this kind of story or acting but she has done a wonderful job. She will be a surprise for everyone. She wanted her dialogues in the Devnagiri script. That surprised me. She has got into the habit of memorising her lines as well as everybody else's. I loved working with her.
Since I have worked with John earlier, we are like friends. It's always a pleasure to work with him. He loved his character in New York -- it's a very powerful role. He put in extra effort to make the character look real. John became the fitness guru for everyone on the sets. We would hit the gym everyday after pack-up.
There is a stunt scene where he was to stand outside a glass building, on the 40th floor. He trained for the stunt and did it himself. Then, there is a car accident scene, where we gave him a safety protection jacket. But he got rid of it and did the scene himself. He said if we use so much safety, the scene won't look real.
Irrfan Khan is a director's delight. He has so much dedication and commitment -- he gets under the skin of the character. He actually makes me discover loopholes in the script. He always had his own interpretation of the scene.
All of us bonded bonded very well and ate Japanese food.
'I cast Neil solely on the basis of Johnny Gaddar'
June 11, 2009 18:25 IST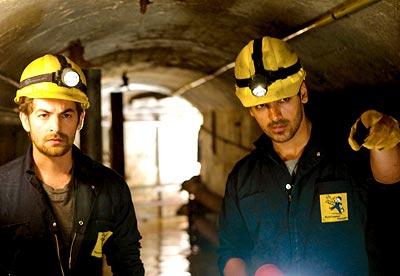 What made you cast Neil Nitin Mukesh?
I cast him solely on the basis of his performance in Johnny Gaddar. Neil was tailor-made for the character.
What do you think went wrong with Kabul Express?
I don't know. As far as I am concerned, I couldn't have asked for more. My first film was completed successfully. Trade analysts say the film made Rs 7 crores. For a first time director, what more can I ask? I got a banner like Yash Raj Films to support me.
'John was okay with the nude scene'
June 11, 2009 18:25 IST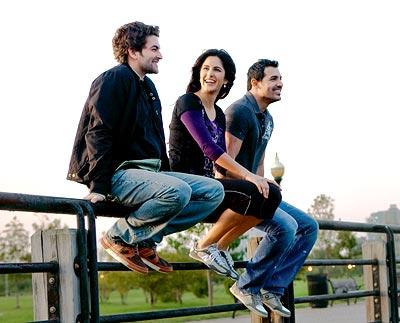 How did John agree to the nude scene?
He knew about it when he read the script and was okay with it. He has been stripped of his dignity in the scene. It's not to titilate the audience. He is a director's actor and does whatever the director asks him to. He has many powerful scenes. He sees the larger picture and places the film higher than the character.
What should the audience expect of the film?
The film will provoke people to think. Like Firaaq, the film will make people realise that they need to enagage, discuss and debate crucial events. The only powerful medium is media.
Like Kabul Express, New York has no songs. Personally, I love music and songs in films but strongly feel that they will appeal to the audience only if they belong to the film. Songs are not an integral part of these kinds of films.
Why don't you make other genres?
I don't look upon romantic dramas or slapstick comedy. I just do what I think I can do best. I can't take stupidity. I am open to any film genre and do what I believe in. I don't fear of being typecasted. Ultimately, it is the question of good and bad films. I will add songs and dances in films provided I am convinced that the film requires it.
'I may stick to Yash Raj or move out'
June 11, 2009 18:25 IST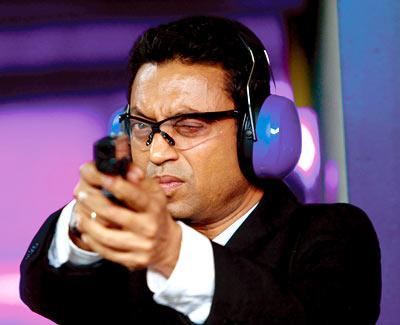 What are your future plans?
I am researching on two new projects but haven't decided on anything yet.
Do you plan to remain with the Yash Raj banner?
I don't know. I may stick to Yash Raj or move out. But I love working with them.
We don't see your wife Mini Mathur too often these days.
We are blessed with a lovely baby girl, Sairah. Mini is at home taking care of her, and our six-year-old son, Vivaan. She will be back after a few months.