'I don't like the way music is treated today'
June 18, 2009 12:46 IST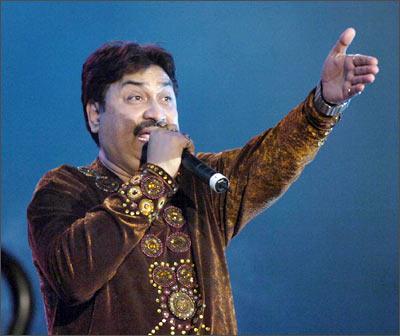 There was a time when
Kumar Sanu
's name featured on every music album cover. But these days, the singer seems to be missing from the music scene.
Kumar Sanu, who has sung for over 300 films, shot to fame with Aashiqui 's blockbuster songs in 1990; he pretty much stayed on top for almost a decade.
The singer took Nithya Ramani down memory lane, and gave her wonderfully deep insights into his career.
Let's start with Aashiqui. How did you get so sing in that film?
I was preparing a demo cassette for music directors when Jagjit Singh noticed me. He gave me my first break. He introduced me to Kalyanji-Anandji and they took me in Jaadugar (1989). Before that, I had sung for Jeena Tere Galli Mein and Jurm. Aashiqui happened later.
But I did not have to struggle -- like waiting in the sun and rain to meet music directors. Thankfully, I did not have any financial problems. I was financially sound and could travel in cabs to the music directors' places.
The only time I struggled was in my profession. My voice had a strong resemblance to Kishore Kumar. I had adopted Mukeshji and Mohammed Rafisaab's style too but Kishoreda's style was dominant. When I tried to detach myself from Kishoreda's voice and do something to make my own identity, I had to really struggle.
Besides me, there were six other singers whose voices resembled Kishoreda's -- including Abhijeet, Vinod and Amit Kumar. When I got my first opportunity to sing all the songs in a film, I had to give a different voice to each song, with a touch of Kumar Sanu.
When I was recording for Aashiqui, I tried my best not to imitate Kishoreda. I have a very heavy voice, so I tried to loosen it a bit and sing naturally. People loved it.
How did you feel when people said your voice resembled Kishore Kumar's?
It felt good. It is a matter of pride if your voice matches a legendary singer. Some people get offended when they are told that their voice resembles another singer. People even said that I was copying Kishoreda. But I was happy with that. It motivated me to sing better.
'Panchamda hadn't let me sing my first song with him because I hadn't shaved'
June 18, 2009 12:46 IST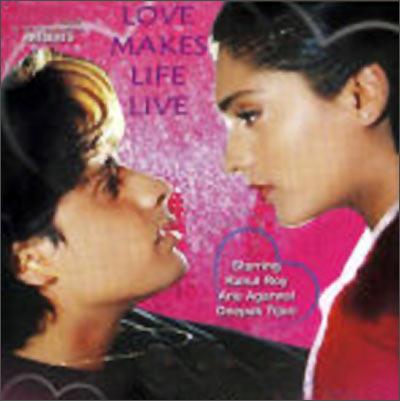 Y
ou made quite a hit team with Nadeem-Shravan, starting with Aashiqui. How was it working with them?
Nadeem is a very talented music director. Both Nadeem and Shravan are extremely talented, but Nadeem had an extraordinary sense of composing music. He used to compose 10 different tunes for a particular situation on the spot. Since he gives you so many options, some tune or the other always gets approved.
They are true talents like Annu Malik. Annuji used to play the music accompaniment on his harmonium.
There are very few real music directors like Bappida (Lahiri), Anand Milind and Jatin-Lalit. I also sang for Laxmikant-Pyarelal in one film, Dilbar.
These days music directors are lucky even if one or two tunes are approved out of all their compositions. Panchamda (R D Burman) was the best. Even his father S D Burmansaab, to an extent.
Panchamda wasn't the type who flew in from somewhere, composed a song and then flew out the same day.
He would sit with the songs for days and work on them to better them. It was said that Rafisaab used to sing with his eyes closed. He knew his lines so well that he didn't have to read the lyrics. Can anyone do that today?
After the success of Aashiqui, people would say that 30 years before Aashiqui and 30 years after Aashiqui, there hasn't been a single film where all the songs became hits. When we hear people say such things, it feels like you have accomplished something in life.
'After DDLJ, I haven't sung a single song for Yash Raj Films'
June 18, 2009 12:46 IST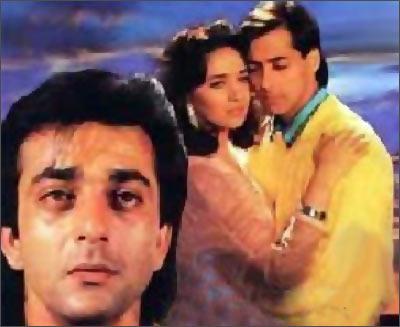 Y
ou have worked with so many composers in your long career. Who was your favourite?
R D Burman. I also liked Nadeem-Shravan, Annu Malik, Jatin-Lalit and Bappi Lahiri.
Panchamda holds the highest respect in my life. He is the best. Something extraordinary happens when you worked with him. His music is so magical that today's generation also listen to it and appreciate it.
I remember Panchamda didn't let me sing my first song with him because I hadn't shaved!
Whenever I sang, he would teach me and ask me to think it's my song; that I'm the music director and how I would like it to be sung. He gave me a lot of freedom.
That was his biggest strength. He never imposed himself on anyone. He let us sing the way we wanted and encouraged us to sing better.
He knew how to bring out the person's talent. I wish he had been alive when 1942: A Love Story released.
Why haven't you been singing Hindi songs these days?
I don't like the way music is treated today. I do not want to associate myself to any kind of music tampering. People don't know what music means these days. Singers only shout and then they become famous and their songs become hits. Melody, sur, taal and those nuances are lost. I am lucky that I don't have to sing these songs today.
The first thing a music director asks for these days is do something different. How different can one's voice be? It's the same human voice, after all. People don't need singers today, they just need somebody who can shout. The songs are filled with sound effects and the essence of the singer's voice is lost. I was determined not to sing these kinds of songs.
The reason why this is happening is because the trend has changed. That's why people cannot afford to sing just a song or two like they did in my days. Things have changed and nobody has the time to even think about the art of music.
Art is dying. You don't pay attention to the story and the music because your attention is on everything else -- money, deadlines, marketing, advertising, being the top actor or actress, minimal clothes, vulgarity..
Take Slumdog Millionaire, for example. The kind of ruckus and hype the film got was totally unnecessary. They have shown a lot of negativity about our country but haven't shown a remedy or solution to the problems. To top it, the film won Oscars for its music.
I believe A R Rahman has done a much better job in his other films. Jai Ho won an Oscar, but I can bet no one knows a line beyond these two words.
Rahman should have been awarded for his work in Bombay and Roja.
I was awarded the Filmfare Award for five years consecutively and nobody can dare ask me on what basis I was awarded. When Aashiqui released, there was no other film that reached its level in terms of music. Similarly, during Saajan (Mera Dil Bhi Kitna Pagal Hain), Deewana (Tere Umeed Mein Tera Intezaar Karte Hain), Baazigar (Yeh Kaali Kaali Aankhen) and 1942: A Love Story.
I should have been awarded for Dilwale Dulhaniya Le Jayenge. But because I asked for remuneration for the songs, they disqualified me. That was the biggest mistake of my life. After that incident, I haven't sung a single song for Yash Raj Films.
'I will surely bring to light what the industry has done to me'
June 18, 2009 12:46 IST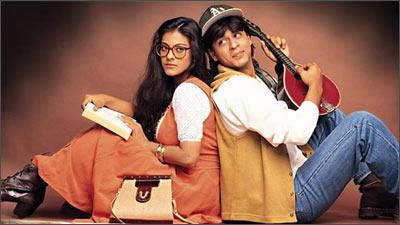 W
hat is your problem with the industry?
I will write it all in a book -- my experience with Bollywood. I am not unhappy that I am not singing mainstream songs. But I will surely bring to light what the industry has done to me.
Have you tried explaining your woes to the industry?
No. Firstly, it's very difficult to get to talk to music directors. Secondly, I don't want them to think I am asking them to give me a chance to sing. I have never asked anybody to let me sing and never will. People have always approached me.
What are you doing these days?
I am busier now than before. I am singing regional songs in Oriya, Kannada, Tamil, Gujarati, Bhojpuri, Marathi and Bengali. There are many live shows. My album will release soon.
I have my production house as well. I will release a film called Yeh Sunday Kyun Aata Hai. My earlier production Uttan didn't do well because I wasn't allotted enough screens. But this one has been bought by a big company and will release on a bigger scale.
Why did you decide to get into production?
I wanted to make a film rich in music in these times where films are more commercial and music is lost.
If there is any music director who has the guts to make me sing the kind of song I want, I will get back to mainstream singing. I don't mind singing for a younger or older music director. But his song should have what it takes to make me sing it.
The music director should be worthy enough to be able to teach me the song on a harmonium.
Who do you think are good singers these days?
There's KK, Shaan, Sonu Nigam and Javed Ali. But Javed tends to copy Sonu. There isn't any singer with a unique voice. These singers are very talented, but their talent is not used properly.
'They became superstars because of my songs'
June 18, 2009 12:46 IST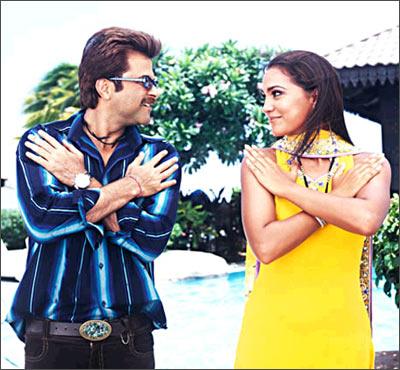 A
re there any singers you don't like?
I have mentioned those whom I like. The rest of the singers come in this category. Singers shout more than sing. If you ask them to sing a romantic song, they will not be able to. They cannot sing melodious songs.
Who is your favourite composer?
I love Rahman's work. I still vouch for Jatin-Lalit and Annu Malik. But I have no favourites in today's times.
You have been the voice of many superstars.
Indeed. I sang songs for Shah Rukh Khan (Raju Ban Gaya Gentleman, Chamatkaar), Amitabh Bachchan (Jaadugar, Major Saab, Insaaf, Suryavamsham), Rajesh Khanna (Khudai), Ajay Devgan (Phool Aur Kaante), Akshay Kumar (Khiladi), Atul Agnihotri (Sir) and Shahid Kapur (Ishq Vishq) during their beginning days. They became superstars because of my songs.
Which actor, do you think, does your voice suit best?
There is nothing like that. Your voice has to be versatile enough to suit every actor. The way Kishoreda and Mohammad Rafisaab's voice suited every actor.
My voice has suited every actor from Dev Anand, Rajesh Khanna and Amitabh Bachchan to Shahid Kapur, Fardeen Khan or even Salman Khan in No Entry.