Ram Gopal Varma ke controversies
May 12, 2009 18:41 IST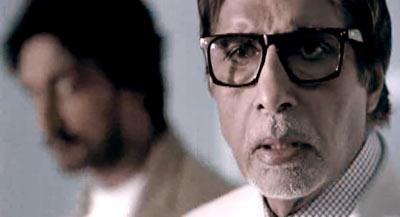 Ram Gopal Varma obviously loves controversies. That's why they never seem to leave him.
Recently, the director released an innovative promo of his film, Rann, where he changed the words of the national anthem to fit the film's theme. This upset quite a few of our readers, and the Censor Board. Result? The trailer was banned. RGV protested against the decision, and announced that he will seek justice in court.
This has not been the first time RGV has raised a storm. We take a walk down RGV's controversy lane.
Ram Gopal Varma ke controversies
May 12, 2009 18:41 IST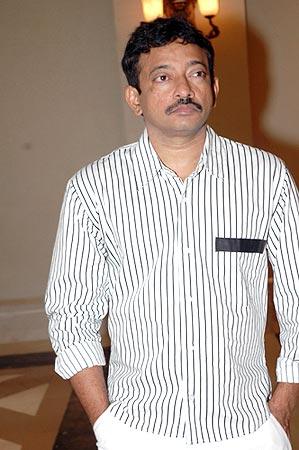 The biggest controversy in RGV's life till date was his terror tour. It raised such a storm that the Maharashtra Chief Minister Vilasrao Deshumukh had to resign.
A day after Mumbai's terror attack, RGV accompanied Deshmukh to Taj Hotel, when the latter was inspecting the damage done to the heritage hotel.
There was a public outcry when television screens flashed RGV walking closely behind the CM and his actor son, Riteish. People demanded to know why the CM took a filmmaker to the site where so many had died.
RGV and Riteish gave many clarifications but none could save the CM's chair.

Ram Gopal Varma ke controversies
May 12, 2009 18:41 IST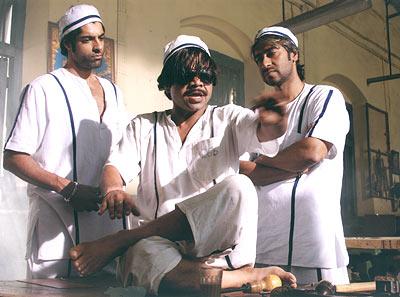 Remaking a cult film was never going to be an easy task, even if you had Amitabh Bachchan on your side. But RGV decided to remake Sholay, and no amount of newsprint begging him not to, could make him change his mind.
Sholay's director Ramesh Sippy came close, when his production house sued RGV, as he did not have the rights to use the title Sholay, or any of the characters in the film.
But RGV seemed determined, and even lent his own name to the film's title. He changed the characters' names as well -- so Gabbar Singh became Babban, Veeu became Heeru, Jai became Raj, Thakur became Inspector Narsimha, Basanti became Ghungroo and Radha became Durga Devi.
Ram Gopal Varma Ki Aag turned out to be the biggest disaster in Hindi cinema.

Ram Gopal Varma ke controversies
May 12, 2009 18:41 IST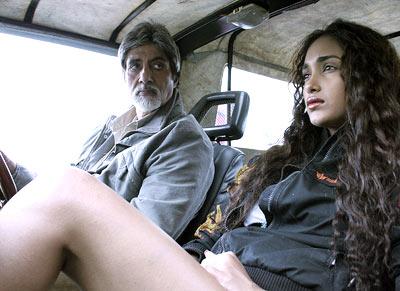 RGV roped in an unusual cast for his film, Nishabd, a love story about an older man and a teenage girl.
The moral police criticised RGV's move of casting Amitabh Bachchan -- who was well into his 60s -- with newcomer Jiah Khan, still in her teens. The fact that the film was apparently inspired by Hollywood's Lolita made critics give the film a closer look.
When it finally released, Bachchan's romance with Jiah didn't look quite so bad, and the controversy died down when the film tanked.
Ram Gopal Varma ke controversies
May 12, 2009 18:41 IST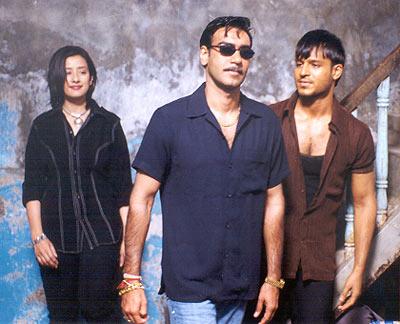 Strategically named,
Company
was said to be based on India's most wanted man Dawood Ebrahim and his relationship with his close aide Chota Rajan. Apparently, RGV sought permission from Dawood's sister Haseena to release the film. But the director denied the news. 
After
Company
made waves, RGV went on to make its prequel,
D
.
Ram Gopal Varma ke controversies
May 12, 2009 18:41 IST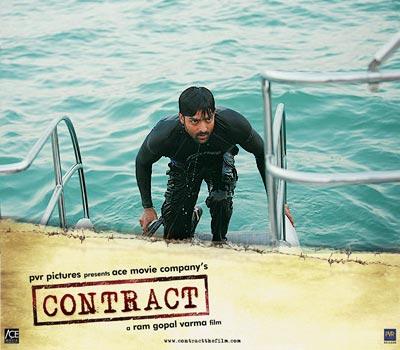 Contract would have come and gone without a whimper but for the Ahmedabad blasts that occurred a week after the film's release.
One of the terrorists in Contract states that bombs should be planted in the nearest hospital from the blast site because injured people will be rushed there, thereby causing more bloodshed. The Ahmedabad terrorists seemed to do just that -- one of the bombs were planted at the Ahmedabad Civil hospital.

Ram Gopal Varma ke controversies
May 12, 2009 18:41 IST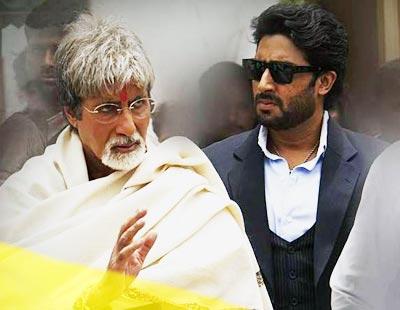 Sarkar was passed off as a copy of The Godfather but its sequel Sarkar Raj had too many similarities to Shiv Sena supremo Bal Thackeray's family to ignore.
Maharashtra Navnirman Sena supremo Raj Thackeray objected to the film after he was told that there was a character in the film that portrayed him in bad light. The said character Sanjay Somji (played by Rajesh Shringapure) even wore Raj Thackeray spectacles, as he incited the crowds against Sarkar and his son Shankar -- the former bearing a resemblance to Bal Thackeray, thanks to the rudraksh and the red tika.
A special screening was arranged for Raj, who soon okayed it.
Ram Gopal Varma ke controversies
May 12, 2009 18:41 IST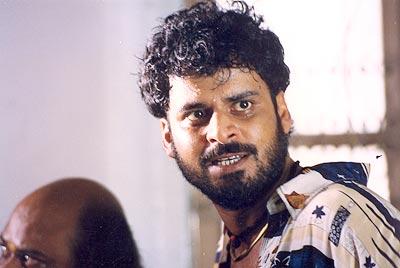 Besides his films, Ramu gets into controversies with the people he worked with as well -- like A R Rahman, Anurag Kashyap and writer Jaideep Sahni, Manoj Bajpai, Vivek Oberoi, Ishaa Koppikar and Aamir Khan.
RGV famously once said, 'Every relation is utility. I need them and they need me at the same time. When the need is over, the relation is over.'