When Neil spent Diwali in Tihar Jail
Last updated on: October 21, 2009 16:08 IST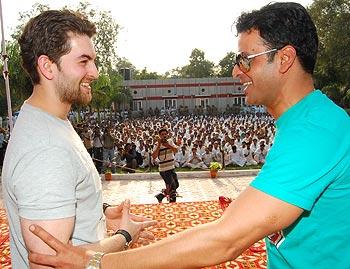 The cast and crew of Madhur Bhandarkar's new film Jail celebrated Diwali with the inmates of Tihar Jail in New Delhi recently.
Bhandarkar, Neil Nitin Mukesh, Manoj Bajpai and music director Shamir Tandon met the inmates and interacted with them.
The song Data Sun Maula Sun -- sung by Lata Mangeshkar in the film -- was unveiled for the first time at the prison. Shamir Tandon and the Jail team performed the song as well.
The meet and greet was followed by lunch with the prisoners. Sweets were also distributed.
Jail is all set to release November 6.
When Aladin went to the Circus
Last updated on: October 21, 2009 16:08 IST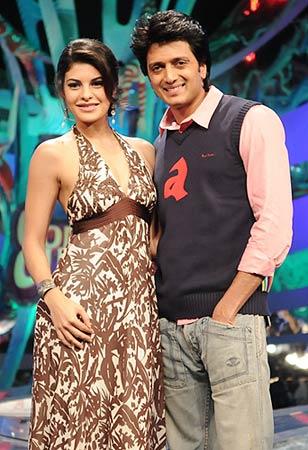 The first episode of the television show Comedy Circus 3 looks promising. It features special guests Ritesh Deshmukh and Jacqulline Fernandes, the stars of the forthcoming movie Aladin.