Vote: Which Raima look is the best?
Last updated on: April 7, 2010 18:11 IST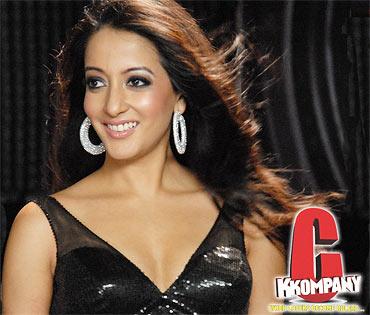 Offbeat by choice, Raima Sen is least interested in joining the swimsuit brigade.
Instead the reserved beauty aims to leave a mark by doing exquisite films and roles. Be it her bit role as Shabana Azmi's daughter in debut Godmother or a young widow in Aparna Sen's upcoming, The Japanese Wife.
No wonder there's nothing run-of-the-mill or filmi about her on screen style. A peek into her changing looks in the movies. Vote for the ones you like best at the end of this slide show.
C Kkompany
Considering her consistently earthy styles, it's quite a surprise to see Raima transform into a quintessential Bollywood heroine in this glamorous black number in Ekta Kapoor's leave-your-brains-behind brand of comedy, C Kkompany.
Daman
Last updated on: April 7, 2010 18:11 IST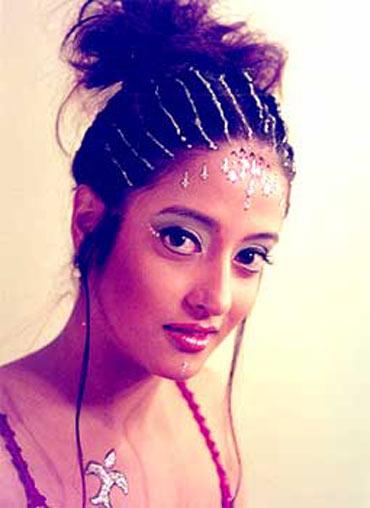 In Daman, Kalpana Lajmi's study of domestic violence -- best known for fetching Raveena Tandon a National Award and singer Shaan's debut as an actor, Raima plays the daughter of battered mother refusing to share the same fate.
Her Deepa is significantly contemporary and rebellious in her presentation. A tad too defiant, if we may say so what with all that bling in her hair and glitter tattoos all over.
Chokher Bali
Last updated on: April 7, 2010 18:11 IST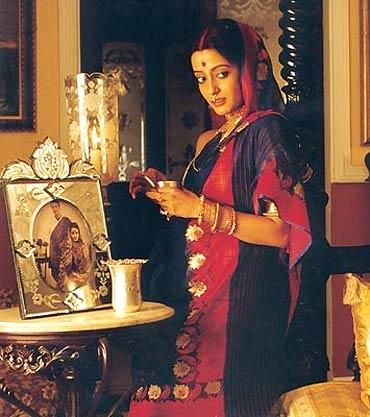 Although predominantly an Aishwarya Rai vehicle, Rituparno Ghosh's adaptation of Rabindranath Tagore's novel stars Raima as Ashalata, a naive newly married girl exploring the various facets of her rather active intimate life while involuntarily competing with Rai for her husband's affections.
Set in early 1900s, Raima channels the Sen factor to look every bit of a traditional Bengali bride.
Parineeta
Last updated on: April 7, 2010 18:11 IST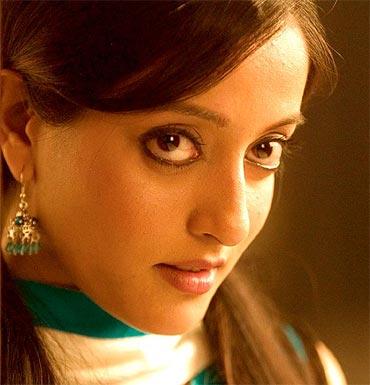 Playing the chirpy Koel in Pradeep Sarkar's interpretation of Sarat Chandra Chattopadhyay's Parineeta allowed Raima to dabble in sixties fashion with aplomb.
To her credit the actress does complete justice to her puff sleeves and comely pigtails.
Eklavya: The Royal Guard
Last updated on: April 7, 2010 18:11 IST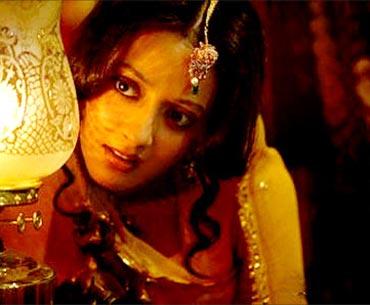 As Saif Ali Khan's mentally challenged sister, Princess Nandini, Raima uses her blue-blooded roots (from her dad's side) to convincingly portray Rajasthani royalty in intricate lehengas and traditional ornaments.
Honeymoon Travels Pvt. Ltd
Last updated on: April 7, 2010 18:11 IST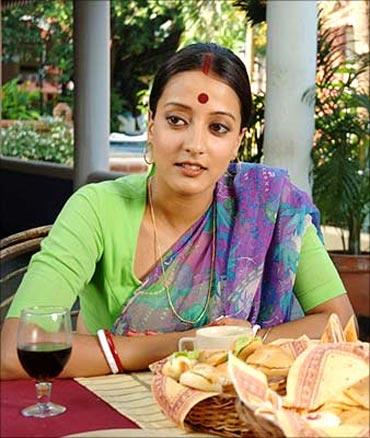 As the secretly spirited, newly-married on her honeymoon reluctantly adhering to her conservative husband's traditional values, Raima is comfortably ethnic in floral print saris and an oversized bindi.
It's not a look we care for but Ms Sen totally works it.
Manorama Six Feet Under
Last updated on: April 7, 2010 18:11 IST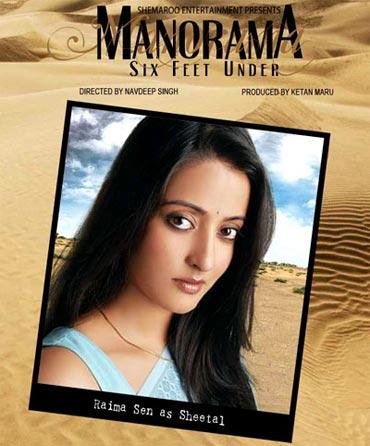 Doe-eyed Raima is back to her ethnic ways as the salwar-kameez clad vision of small-town simplicity in Navdeep Singh's striking tribute to Roman Polanski's Chinatown.
She never gets it wrong, does she?
The Japanese Wife
Last updated on: April 7, 2010 18:11 IST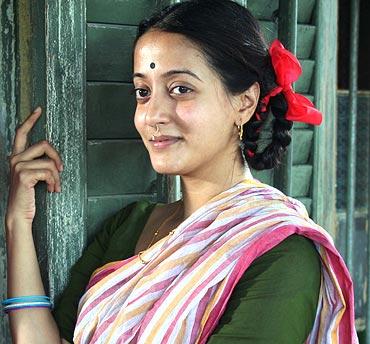 In Aparna Sen's Raima plays a white-sari clad mom to an eight-year-old sharing a unique friendship with Rahul Bose who's married to a Japanese pen friend.
Her look may be sober but it's an interesting shade and if the promos are anything to go by, she's got another feather in her brief but mostly delightful oeuvre.
Vote now!
Last updated on: April 7, 2010 18:11 IST