When Bollywood celebs turn good Samaritans
Last updated on: April 8, 2010 18:47 IST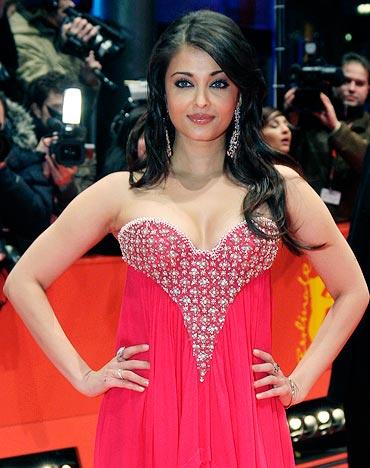 Bollywood celebrities have always been known for their generosity. Especially those who turned into superstars!
Raj Kapoor was known for never turning away a soul in distress. Dharmendra on many an occasion has simply emptied out his pockets. Nargis was known to visit orphanages, blind schools and old age homes every time there was a birthday in the family.
These days being a Samaritan is no longer the realm of the superstars. In fact, most actors turn into goodwill ambassadors the minute they achieve even a modicum of fame. Young or old, famous or getting there, actors are tripping over themselves to promote a cause.
Is it a genuine need to help their not-so-well-off brethren? Or a well-planned promotional gimmick to remain in the limelight when their films are flopping at the box office? Or a stepping stone to politics? You decide.
Aishwarya Rai Bachchan
She has a smile which can charm any man off her feet. And Aishwarya believes every child has the right to a beautiful smile.
Her NGO, the Aishwarya Rai foundation is collaborating with Smile Train to generate funds for children who suffer from either cleft lip or cleft palate.
This is a unique initiative since most charities provide funds for life threatening or fatal diseases. They plan to reach out to one million kids globally.
Considering both her mother-in-law and her father-in-law have dabbled with politics we may just see this ex-Miss World in the Rajya Sabha sooner than later. 
Salman Khan
Last updated on: April 8, 2010 18:47 IST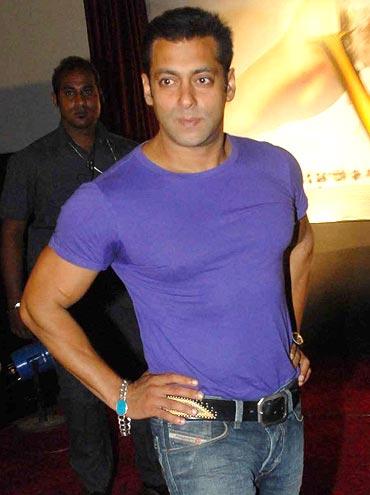 Salman Khan may appear to be tough on the outside, but inside? The guy's a big softie. 
As a child he had seen hard times so he disbursed money freely once he hit the big time.
Often the wrong people took advantage of him. Now he's older, wiser and channels his funds in the right direction. His NGO, Being Human, has devised innovative ideas to generate funds.
The donations will be entirely for cancer patients unable to afford medical care. Whenever Salman speaks about his charity he makes one thing crystal clear, he has no intention of joining politics.
Aamir Khan
Last updated on: April 8, 2010 18:47 IST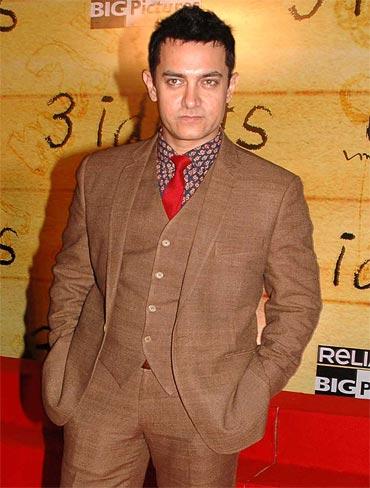 Aamir Khan was earlier involved with the Narmada Bachao Aandolan. But it was a decision which cost his producers dearly when Fanaa could not be released in Gujarat. This time round he probably decided to play it safe.
Aamir is the face for 'Incredible India' a public service campaign with Atithi Devo Bhava as the theme. The Union Ministry of Tourism initiated it to give tourism in India a global boost. And Aamir isn't charging a penny either.
There has been no feedback about the effectiveness of the campaign but in all probability Aamir won't have a problem getting a tax free certificate for his next home production.
Saif Ali Khan
Last updated on: April 8, 2010 18:47 IST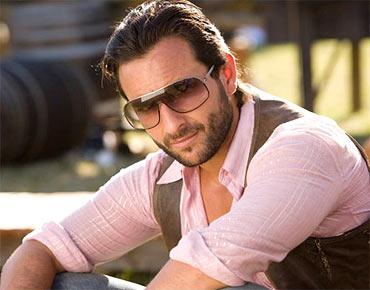 Over the last 10 years, Saif Ali Khan has earned himself the reputation of being a serious actor. Even as his career graph soared and his endorsements increased manifold, surprisingly the Chote Nawab chose not to involve himself with any serious cause.
But this year has seen Saif in a new avatar -- that of a spokesperson for WAVE (Women Against Violence and Empowerment).
Saif isn't just strumming the guitar at the WAVE concert; he has been involved with the entire creative process. He has been struggling to get other celebs on board too.
Let's hope he succeeds in his attempts. Quite a few of our stars need some education about the way they treat their women.
Shah Rukh Khan
Last updated on: April 8, 2010 18:47 IST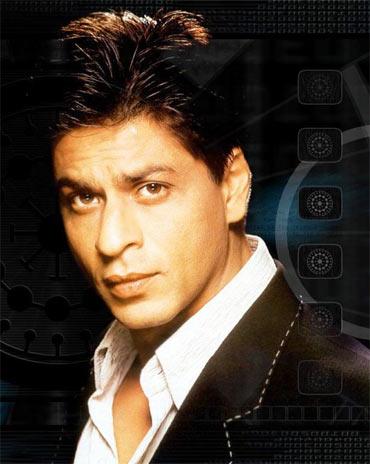 When Shah Rukh appeared as a participant on KBC he was awarded a prize of Rs one crore. At that point he asked the TV channel to retain the funds as he was planning to start his own NGO for little girls.
While we do not know if SRK's initiative materialised, the actor went on to become a spokesperson for Polio inoculations.
SRK in his Swades avatar implored parents to adhere to a fixed vaccination schedule. Considering SRK's reputation as super dad the campaign was greatly appreciated.
Preity Zinta
Last updated on: April 8, 2010 18:47 IST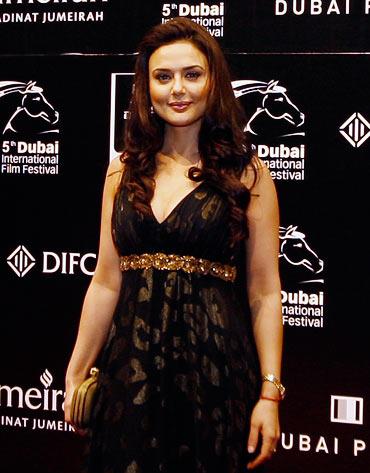 Even though Preity Zinta is no longer being offered lead roles, the actress has been busy on other fronts.
Apart from her IPL cricket team Kings XI, the actress has now been appointed as Indian ambassador for the joint United Nations Programme on HIV-AIDS (UNAIDS).
And the actress has grand plans about roping in the entire Kings XI team for a series of public service films on AIDS.
She's also hoping she can raise awareness levels not just in the cities but in remote villages too. Thankfully this gal didn't stay home and mope after her break-up with Ness Wadia.
Shahid Kapoor
Last updated on: April 8, 2010 18:47 IST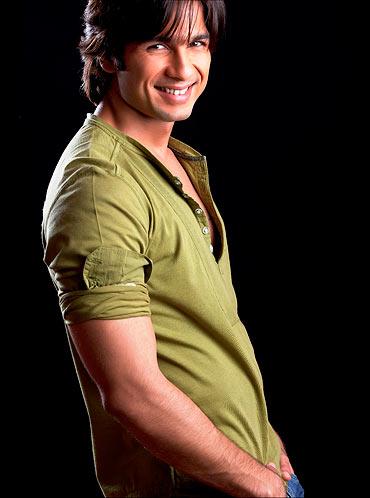 This actor is half-Muslim on his mother's side and grew up loving his Chinese food and Chicken Manchurian! But his father Pankaj Kapoor is a confirmed vegetarian and at some point in his teens Shahid gave up meat and eggs.
Long before he became a star, even in his struggler days, Shahid was conscious of his diet. He would only eat Amul or Natural ice-cream as he was believed these brands to be 100% vegetarian.
Last year Shahid was voted the sexiest vegetarian in Asia in a new poll conducted by People for the Ethical Treatment of Animals (PETA).
And recently he shot for a promotional film urging people to give up their meat-eating ways. The actor maintains one can remain vegetarian and still flaunt those fabulous abs.
Amitabh Bachchan
Last updated on: April 8, 2010 18:47 IST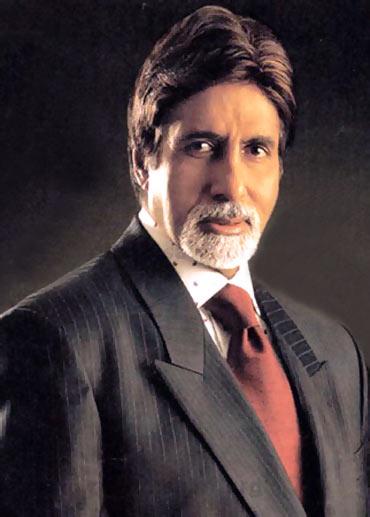 This versatile actor has probably been endorsed more public service campaigns than any other Indian actor.
Starting from 2004 when he took on a series of endorsements for Doordarshan, audiences are familiar with Amitabh Bachchan coaxing them to pay their taxes on time or reminding them about the inoculation date for pulse polio.
Just when one thought there were no new causes for Amitabh to take on, he has become a part of the Save The Tiger campaign.
Yes, the motives seem to be genuinely altruistic since he has no intention of returning to politics. And with Paa being a box office hit, all those who felt he should retire soon have been left biting their tongues.
Abhishek Bachchan
Last updated on: April 8, 2010 18:47 IST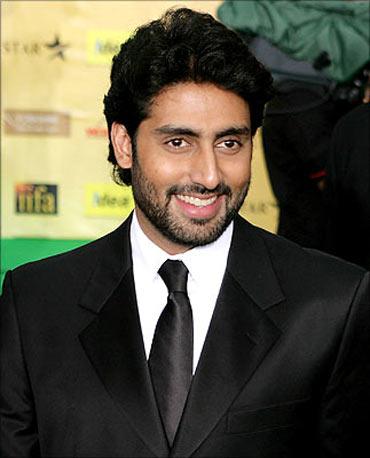 Wife Aishwarya Rai and Paa aren't the only ones who have taken up causes.
Abhishek Bachchan is the World Wildlife Fund (WWF) ambassador for Earth Day, a campaign committed to the preservation of the earth.
Abhishek is seen on posters asking people to switch off their electricity for one hour. And though Amitabh Bachchan has been vociferous about the callous manner in which son Abhishek has been treated by the powers-that-be, the actor himself has maintained a dignified silence. Way to go! 
Rani Mukherji
Last updated on: April 8, 2010 18:47 IST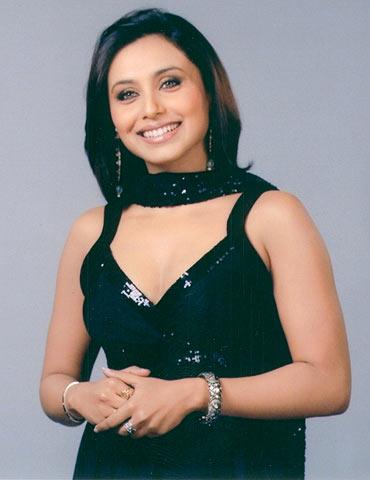 This actress became an activist without conscious intention. Her role in Black created more awareness about the blind than 10 public service campaigns.
A few months ago The Rotary Club of Bombay Seacoast in a joint collaboration with the Lotus Eye Hospital, organised the Eye Donation Awareness Campaign.
Rani who has become quite a recluse these days ventured out and pledged her eyes. Her father Ram Mukherjee also did the same.
The organisers were honoured and felt her presence will keenly encourage other celebrities to come forward.