Britney cleared of child abuse allegations
Last updated on: July 21, 2010 14:02 IST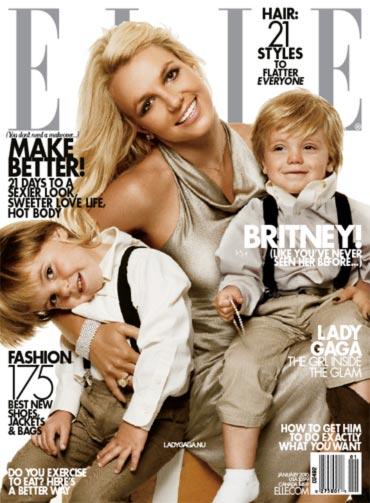 Get your low down on what's happening in the world of Hollywood, right here!
Singer Britney Spears has been cleared of child abuse allegations.
A former bodyguard of the 28-year-old singer accused her of beating sons Sean Preston, 4, and Jayden James, 3.
Fernando Flores claimed that Britney asked him for his belt and used it on the children.
He also accused the Toxic hitmaker of giving them food they were allergic to and also said that she sexually harassed him by walking around naked, reports The Sun.
But Los Angeles social workers found there was no credibility of the abuse accusations.
'Flores is an opportunist,' a family source said.
Jennifer Aniston granted restraining order against stalker
Last updated on: July 21, 2010 14:02 IST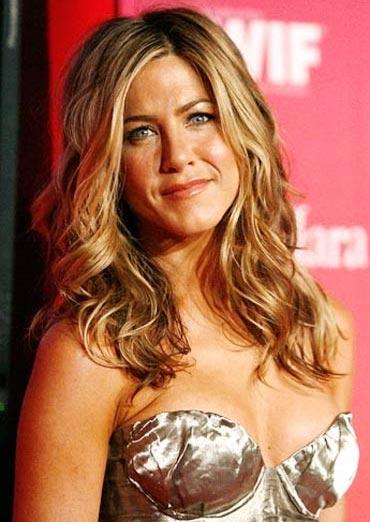 Jennifer Aniston has been granted a restraining order against a man who was on a ''delusional mission'' to locate and marry her.
Jason Peyton, 24, was arrested earlier this month after he was found lying in wait at a location he thought the actress frequented but in fact has never been to, Aniston's publicist said.
According to TMZ, Peyton was found prowling near her Hollywood Hills home carrying a bag, a note, a roll of duct tape and messages about the 41-year-old star.
His car was also carved with large messages reading, "I love Jennifer Aniston".
Peyton is described as an "obsessed, mentally ill and delusional stalker with a history of violence and criminal stalking" in the documents, reports Sky News.
He is also said to have driven his car cross-country in his "delusional mission" to locate and marry Aniston with "whom he believes he is in a relationship".
Peyton has been ordered to stay 100 yards away from the home, work and vehicles of the former Friends star.
Lindsay Lohan 'to serve only 14 days of 90-day jail term'
Last updated on: July 21, 2010 14:02 IST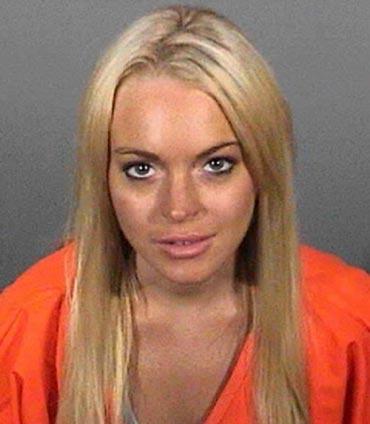 Lindsay Lohan will reportedly serve only 14 days of her 90-day jail sentence.
According to police documents, Lohan will only serve 14 days due to prison overcrowding, reported The Los Angeles Times.
In a short hearing Tuesday, judge Marsha Revel forbade Lohan from being released early under a work release or electronic monitoring program, reports the New York Post.
The actress' inmate information form on the Los Angeles County Sheriff's Department website still listed a projected release date of September 9, 2010.
Mel Gibson accused of assaulting daughter
Last updated on: July 21, 2010 14:02 IST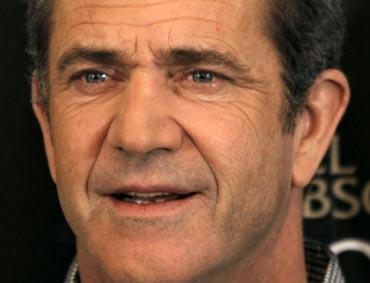 In an explosive new tape, Mel Gibson's ex-girlfriend Oksana Grigorieva has claimed that the actor assaulted her and their daughter Lucia in a fit of rage.
According to RadarOnline.com, Grigorieva is heard telling the Mad Max star, 'You're acting as a crazy man right now and you have been for many, many months.'
'And you hit me, and you hit her while she was in my hands! Mel, you're losing your mind. You need medication.'
However, some audio experts have defended Gibson's act by suggesting that the tapes may have been doctored, reports the Sun.
Gibson's friends have also revealed that the actor is undergoing therapy in the aftermath of his disastrous relationship with Grigorieva.
TomKat to appear on reality show
Last updated on: July 21, 2010 14:02 IST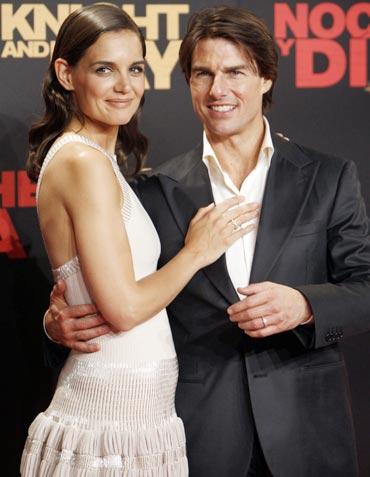 Tom Cruise and wife Katie Holmes are considering appearing on a reality TV reality show to prove that their family is "normal".
'They want to portray themselves as a normal family who do normal things,' News.com.au quoted a source as telling Britain's Grazia magazine.
 'They are aware that Katie is being perceived as ''brainwashed'' and they want to change that,' the source added.
However, Cruise has insisted that he will have complete control of the footage and the final say on what is aired.
Source: ANI