Vedam is Vaanam in Tamil
Last updated on: July 26, 2010 17:31 IST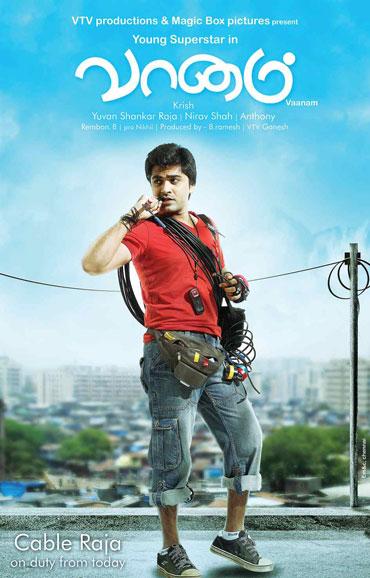 Vedam helmed by Radhakrishna (Krish) Jagarlamudi got rave reviews. The Telugu film was in the news thanks to Allu Arjun, Manoj Manchu and Anushka joining the star cast.
Touted as a multi-starrer (rare in Telugu cinema these days), this film told the story of five people coalescing in the climax. Before Krish could get over the accolades and appreciation he began to direct the Tamil remake of Vedam titled as Vaanam.
Vedam is Vaanam in Tamil
Last updated on: July 26, 2010 17:31 IST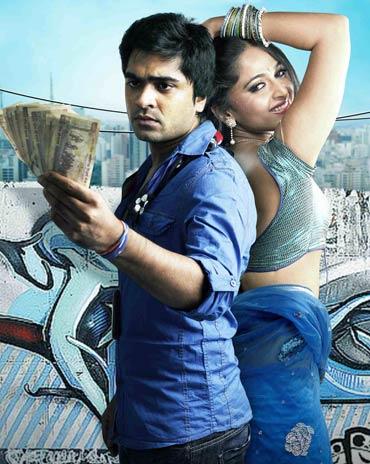 Silambarasan (Simbu) fresh from his success of Vinnaithandi Varuvaya is the cable guy played by Allu Arjun, while Bharat plays the budding singer which Manoj essayed.
Anushka is slated to reprise the role of the prostitute in Vaanam. Krish is remaking the film produced by Ganesh with a different technical crew -- Yuvan Shankar Raja (music), Nirav Shah (cinematogrpaher), Anthony (editing) and Renbon (art).
Vedam is Vaanam in Tamil
Last updated on: July 26, 2010 17:31 IST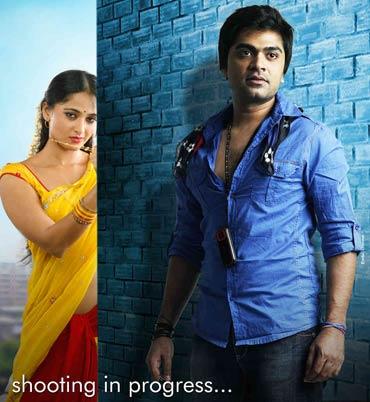 The Tamil remake seems a sudden development.
"Simbu saw the film and liked it. The producer too liked the film. Everything happened very fast. I am approaching the film with the same script. Gamyam and Vedam are universal stories. (Gamyam was remade in Tamil and Kannada). We wrote Vaanam in Tamil," says Krish.
Vedam is Vaanam in Tamil
Last updated on: July 26, 2010 17:31 IST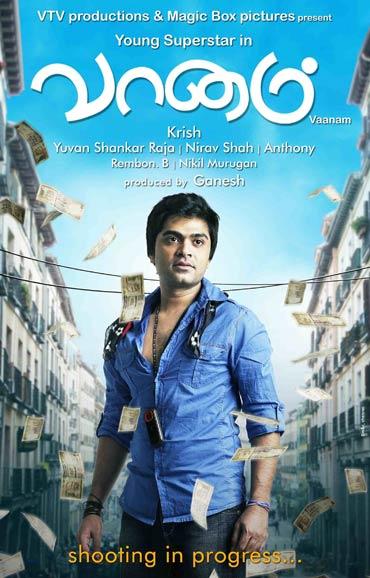 Shooting for Vaanam has commenced in Chennai.
Shooting the film is a new experience for Krish even though he can speak and understand Tamil. "Language is no barrier and the dialogues for the film are by Kannan and Giri (who are the support system). Nirav Shah is my favourite cameraman and it's a dream come true to work with him. I'm happy and so far it's been great," expresses Krish.
"Doing the same story in another language will open doors to many Telugu directors who will have opportunities to work in both the language," says Krish who adds " I am happy that stories are being translated."
Despite the shoot, Krish has found time to script his third film. "I have written it and am now fine tuning it."
For the time being, Krish is enjoying shooting Vaanam.