Alanis Morissette's secret wedding
Last updated on: June 8, 2010 11:31 IST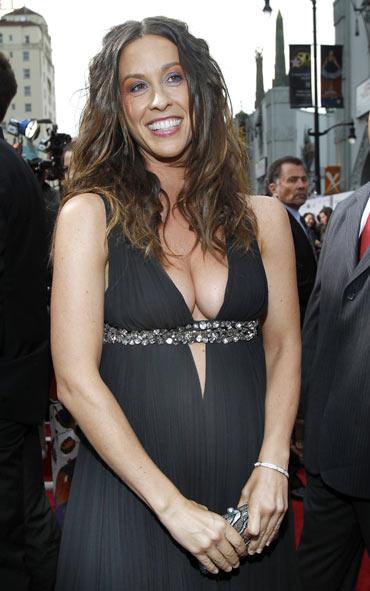 Get your low down on what's happening in the world of entertainment, right here!
Grammy award winning singer Alanis Morissette married rapper Souleye in a secret ceremony at their Los Angeles home.
The wedding took place on May 22 in front of a handful of friends and family, her spokesperson confirmed.
The 36-year-old singer also made it official on her Twitter and Facebook accounts, writing, "Hi guys! So happy to share with you that my man Souleye and I got married. We're very excited to embark on this journey with each other."
The 30-year-old rapper has been dating Morisette for the past seven months. Morissette was previously engaged to fellow Canadian, actor Ryan Reynolds, who married Scarlett Johansson after breaking up with the singer.
Morissette also dated Full House star Dave Coulier in the early 1990s and her angst-ridden hit You Oughta Know was rumoured to be inspired by the split.
Gemma Arterton marries Italian boyfriend
Last updated on: June 8, 2010 11:31 IST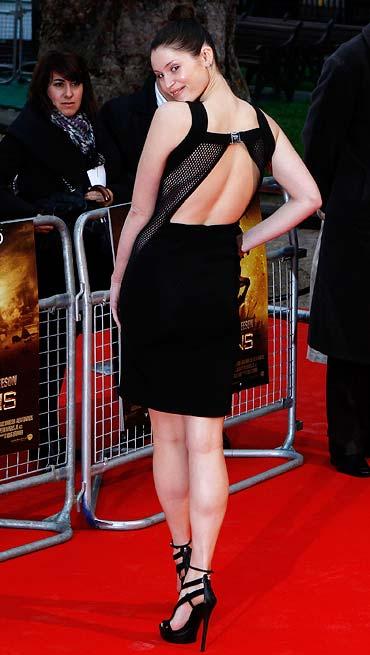 Alanis wasn't the only one who got hitced.
Bond girl Gemma Arterton tied the knot with her Italian fiance, Stefano Catelli, in a private ceremony tucked away in a sun-soaked Spanish village.
The 24-year-old who shot to global fame playing the seductive agent Strawberry Fields opposite Daniel Craig in Quantum of Solace has enjoyed a low-profile romance with Catelli and the wedding was free of any celebrity trappings, reported Daily Mail online.
The British actress wore a strapless, flowing cream gown, with a long veil pinned into her auburn hair and carried a bouquet of trailing white roses for her wedding on Monday. Arterton gently stroked her new husband's cheek as they made their vows before sharing an intimate embrace. They were then driven away in a vintage open top car that had been bedecked with cream ribbons for the occasion.
The newlyweds, who have been engaged for a year, chose to marry with only a small crowd of friends and family in attendance in the picturesque village of Zuheros in Andalucia.
Catelli, an Italian sales manager who works for a British fashion company, proposed at the Download music festival last summer. Arterton, who most recently appeared in the blockbuster Prince of Persia alongside Hollywood heartthrob Jake Gyllenhal, has been turning down work so she can enjoy a break with her new husband for a few months.
It has been a whirlwind romance for Catelli and Arterton, who was previously linked to Spanish stuntman Eduardo Munoz, who taught her to ride horses for Prince of Persia.
© Copyright 2022 PTI. All rights reserved. Republication or redistribution of PTI content, including by framing or similar means, is expressly prohibited without the prior written consent.