Looking at top actresses under 30
Last updated on: June 8, 2010 13:13 IST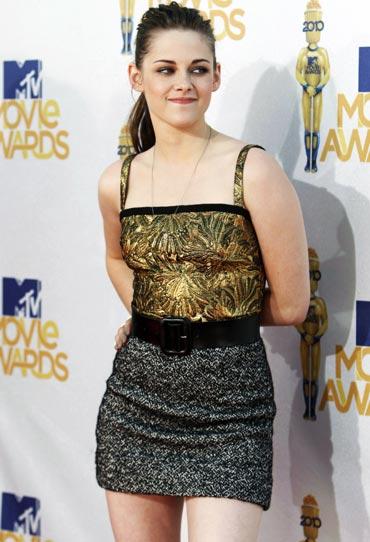 Twilight star Kristen Stewart has landed the title of 'best young actress in the world.'
A LoveFilm.com survey finds that the 20-year-old Stewart, known as the vampire loving Bella Swan in the Twilight series, is the top female star under 30.
She beat out Brokeback Mountain star Michelle Williams (2), Alice in Wonderland star Mia Wasikowska (3), English actress Carey Mulligan (4) and Mamma Mia! star Amanda Seyfried (5).
A Los Angeles native, Stewart has long been destined for a career in entertainment and acting. Her parents were both involved in stage production and management, and Stewart herself began acting at the age of 8.
After a few bit parts, a then 11-year-old Stewart received acclaim for her work as a diabetic child in 2002's Panic Room. Ready to make the leap to lead actress, Stewart starred in 2004 action comedy Catch That Kid!
She next made the jump to serious drama, with Speak, a dark film she filmed as a thirteen year old. From there, she was offered and accepted a string of difficult, demanding roles, earning praise along the way for her advanced acting techniques, despite her age.
Her life changed permanently on November 16, 2007, when Summit Entertainment announced that Stewart would play Isabella "Bella" Swan in the film Twilight, which was based on Stephenie Meyer's bestselling vampire romance novel of the same name.
The first two films in the trilogy have already been released, with Stewart starring opposite Robert Pattinson, who plays Edward Cullen, Bella's vampire beau.
Kristen Stewart has won an MTV Movie Award for Best Female Performance for her work in the first Twilight. Stewart has also been presented with the BAFTA Rising Star award.
In addition to box office blockbusters like Twilight, Stewart continues to earn serious, demanding roles. She has been cast to play Mary Lou in an upcoming film adaptation of Jack Kerouac's seminal American novel On the Road.
Michelle Williams
Last updated on: June 8, 2010 13:13 IST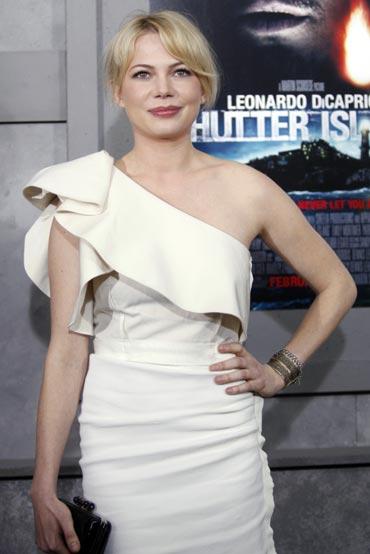 Like Stewart, American actress Michelle Williams made an impact at an early age, as a star on teen series Dawson's Creek. But, unlike Stewart, she didn't have parental approval to pursue acting and drop of school -- she did it anyway!
With her success on Dawnson's Creek and on other sitcoms, Williams began earning work in full-length features.
Her big break came when she starred in Brokeback Mountain alongside Heath Ledger and Jake Gyllenhaal.
Ledger and Williams began a romance, and she gave birth to the couple's daughter, Matilda, in 2005.
Following Ledger's death of accidental drug overdose in early 2008, Williams released a statement that said, "My heart is broken. I am the mother of the most tender-hearted, high-spirited, beautiful little girl who is the spitting image of her father. All that I can cling to is his presence inside her that reveals itself every day."
Williams continues to earn critical acclaim for her work. She won several awards for her take as the title character Wendy in 2008's Wendy and Lucy.
Mia Wasikowska
Last updated on: June 8, 2010 13:13 IST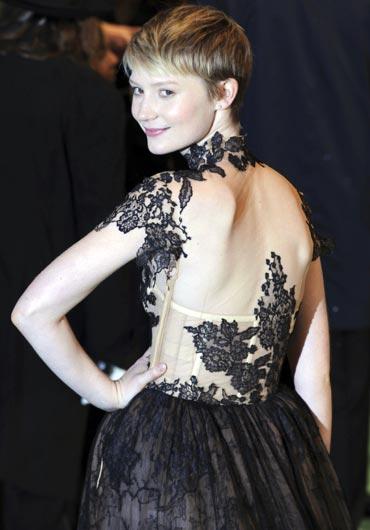 Another young actress displaying some serious chops is 20-year-old Australian Mia Wasikowska.
The Canbera native made a splash as a youngster in Australian television and films, before appearing on the HBO television series In Treatment.
Her work, particularly her flawless American teenager accent, won near universal acclaim.
In 2010 she starred as Alice in Tim Burton's Alice in Wonderland, and will be seen in Sundance favourite The Kids Are All Right. In 2011 she will star in Gus Van Sant's Restless and then portray the title character in Cary Fukunaga's adaptation of Jane Eyre.
Carey Mulligan
Last updated on: June 8, 2010 13:13 IST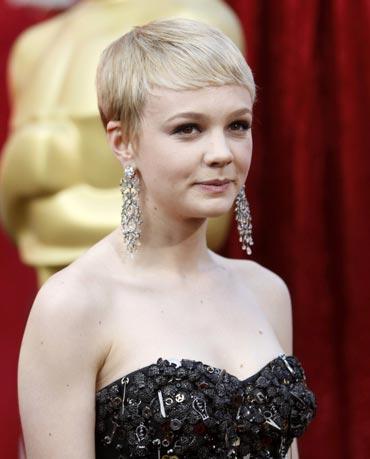 25-year-old English actress Carey Mulligan showed her skills as a serious actress through her interpretations of classic literature.
She made her acting debut as Kitty Bennet in 2005's Pride & Prejudice (2005), and then won further acclaim for starring in the BBC's adaptation Bleak House, a Charles Dickens novel.
In the industry, she's considered a supremely talented actress, and has earned praise for her performances in The Seagull, a Broadway musical.
At just 24 years of age, she shot to fame after playing the lead role of Jenny in An Education (2009). She won a prestigious BAFTA Award for Best Actress in a Leading Role for her work, and was nominated for a Golden Globe Award for Best Actress and an Academy Award for Best Actress.
Mulligan's currently set to appear in seven films, five of which are still in pre-production, and two set for 2010 release, Wall Street: Money Never Sleeps and Never Let Me Go.
Amanda Seyfried
Last updated on: June 8, 2010 13:13 IST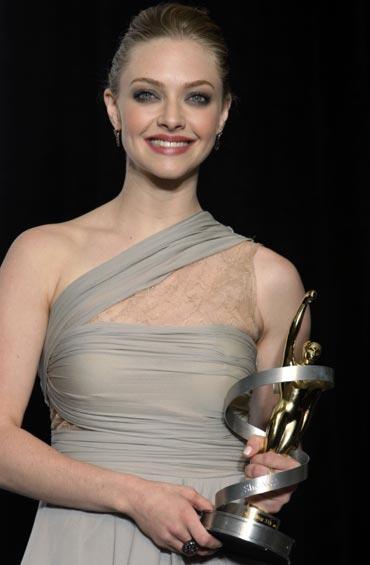 With her starring role in 2008 musical Mamma Mia! 24-year-old American actress Amanda Seyfried became one of the most famous young actresses in Hollywood.
But it wasn't her first time in front of the camera. She began her career as a child model when she was just eleven, has trained as a singer-songwriter, and started acting on television at just fifteen.
In 2004, a then 19-year-old Seyfried made her film debut in Mean Girls, which also starred Lindsay Lohan.
She also acted to good reviews in 2005's Nine Lives and 2007's Alpha Dog, before Mamma Mia!