'I love to do intelligent films like Kerala Cafe'
Last updated on: March 3, 2010 15:59 IST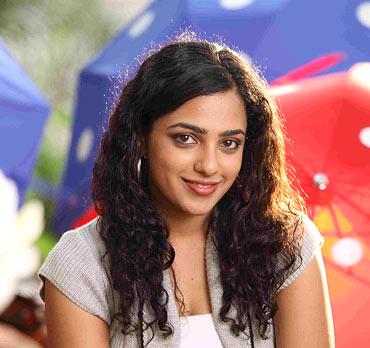 Unlike many actors, Nithya Menon wants to be a part of intelligent cinema. Films happened just by chance for the Malayalam actress, who made her debut in K P Kumaran's Akashagopuram, opposite Mohanlal.
After films like Vellathooval and Angel John, Nithya surprised everyone with a stellar performance in Happy Journey, a short film directed by Anjali Menon in the Kerala Cafe anthology.
Nithya is currently shooting for director Siby Malayil's Apoorvaragam. She has completed shooting for Lenin Rajendran's Makaramanju and will be doing Santosh Sivan's next directorial venture.
In an exclusive chat with Meghna George, Nithya talks about her films and dreams. Excerpts:
How is your character in Apoorvaragam like?
My character is called Nancy and she is a degree student. She is normal girl, who is totally in love with a guy.
'I wanted to be a journalist'
Last updated on: March 3, 2010 15:59 IST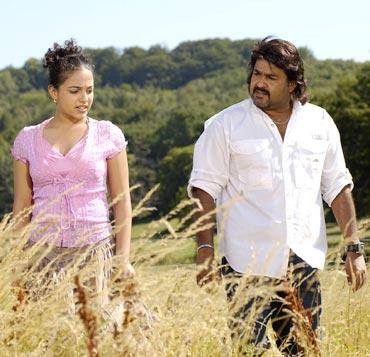 What do you think about your acting career?
I did my degree in journalism and wanted to be a journalist initially. I did not join the movies for the publicity. I feel it was more like destiny. It just happened to me. I think I am good in acting and do it like a job. I don't want to get into scandals. I am here to do my job, get paid and go back.
How did Akashagopuram happen?
It happened very strangely and was almost like destiny. I was in the middle of my 12th exams when I had appeared on the cover of a tourism book. Mohanlal saw the picture and I got a call from the film's director. He talked to me and I was selected for the role. Everything happened very quickly.
'I've tried my best to choose good films'
Last updated on: March 3, 2010 15:59 IST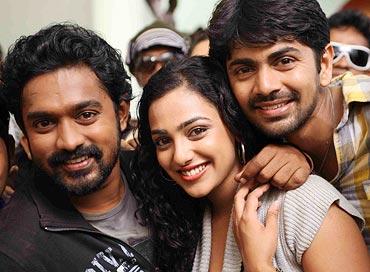 How excited were you to be a part of Kerala Cafe, which was a new experiment in Malayalam cinema?
I was very excited and liked the fact that I was working with a woman director. I had said no to quite a few big films that came my way as I wanted always to get involved with intelligent cinema. Of course, I won't say my judgment is great as most of my films were not that good anyway. Still, I've tried my best to choose good films.
When Anjali Menon (the director of Happy Journey, one of the 10 short films in the Kerala Cafe portmanteau) started talking to me, I knew she was the kind of filmmaker that I wanted to work with. She wanted someone, who could interpret that role in the right way. It was one role with different shades.
'Jagathy Sreekumar and I fun shooting for the film'
Last updated on: March 3, 2010 15:59 IST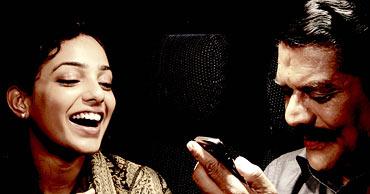 How was it working with a versatile genius like Jagathy Sreekumar?
I have worked with him earlier as well but Happy Journey was a different experience. There was a lot of mutual respect and that made it comfortable. We had fun shooting for the film. After completing his shoot, he asked me if he had done it fine and I regard it as a great compliment.
'I'm a spontaneous actor'
Last updated on: March 3, 2010 15:59 IST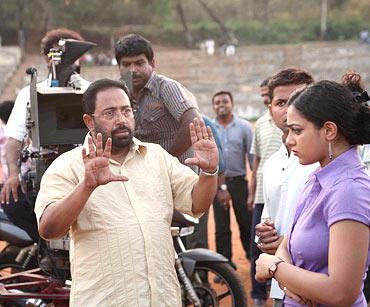 How is it working with a veteran filmmaker like Siby Malayil, who has about 25 years of experience as director?
I usually don't rehearse. I'm a spontaneous actor. I feel that it helps me look natural. Siby Malayil understands me and gives me a lot of space. It has been great doing the film.
What kind of roles are you looking forward to?
I love to do intelligent films like Kerala Cafe. They give me immense satisfaction.
My dream was to do cinematography and make films on wildlife. I wanted to travel. But I became an actor. Perhaps some things are just meant to happen.