Coming up: A complex Traffic
Last updated on: September 29, 2010 13:56 IST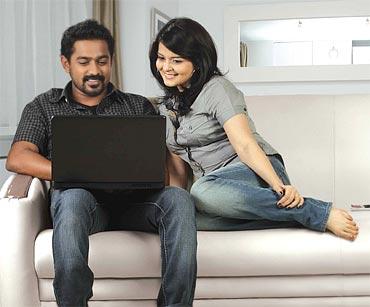 A string of incidents that happened on a single day, at a crowded traffic signal, changed the lives of a few. Director Rajesh Pillai, who earlier made the film Hridayathil Sookshikkaan narrates this story in his new Malayalam film, Traffic.
The shooting of the film is now proceeding at Kochi and will be completed at Palakkad.
Sreenivasan, Rahman, Kunchacko Boban, Vineeth Sreenivasan, Asif Ali, Anoop Menon, Sandhya, Roma, Ramya Nambeeshan and Reena Basheer play the main roles in Traffic.
The film has been scripted by Bobby and Sanjay, who earlier wrote Ente Veedu Appoontem and Note Book.
Coming up: A complex Traffic
Last updated on: September 29, 2010 13:56 IST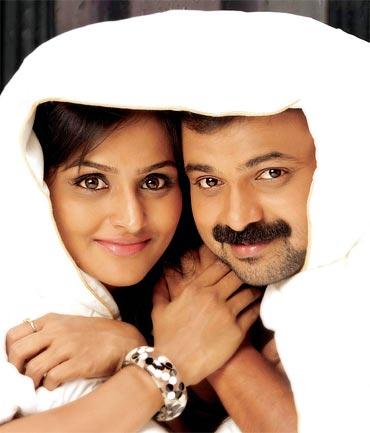 The incidents happen on a September 16, a day when superstar Sidharth Shankar (Rahman)'s latest film releases.
It was also the day when traffic constable Sudevan (Sreenivasan) is supposed to join duty after being suspended for taking bribe.
For Raihaan (Vineeth Sreenivasan), it is a special day, as he is supposed to join a TV channel as a reporter.
For Dr Abel (Kunchacko Boban), the day happens to be first wedding anniversary.
Coming up: A complex Traffic
Last updated on: September 29, 2010 13:56 IST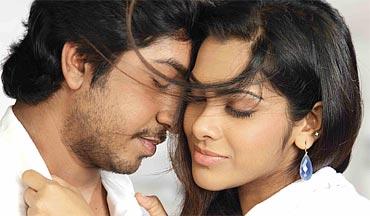 The chain of incidents happen in a matter of a few hours and suddenly the lives of these strangers start intertwining with each other in a curious way.
For Sudevan, it was a question of regaining some respect after certain unfortunate happenings. Sidharth Shankar had believed that he could be a superhero off the screen as well, but he realises soon enough that he is a human after all.
Raihaan was in love with Aditi, but fate had different plans for them. Dr Abel finds that life was more complex than what he had imagined.
Coming up: A complex Traffic
Last updated on: September 29, 2010 13:56 IST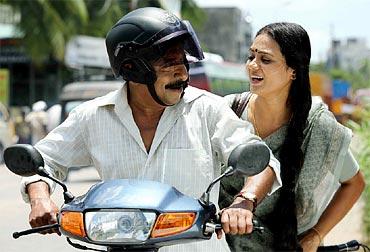 "It all happens in a matter of a few hours and involves quite a few characters. The various people involved in the incidents were unknown to each other, but fate had different plans and after a while, things changed quite dramatically. We wanted to present an unconventional theme and this one seemed perfect," says director Rajesh Pillai.
Script writers Bobby and Sanjay say that they had a great time creating the rather complex script of Traffic. "But it was quite exciting at the same time, as the story here is not being narrated in a conventional pattern. We hope that our efforts will be well appreciated." 
Traffic is produced by Listin Stephen under the banner of Magic Frames.