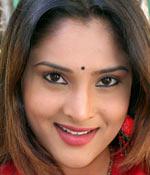 Actor-filmmaker Prakash Raj's dream of remaking the well-appreciated Abhiyum Naanum in Kannada -- produced under his own banner -- has been facing obstacles.
Heroine Ramya walked out of the film because Prakash Raj did not agree to her remuneration of Rs 30 lakhs. She has been replaced by the much-younger Amoolya, who had a sensational start to her film career with S Narayan's Cheluvina Chiththaara opposite Ganesh. In fact, Amoolya has already started working for the film, being shot in the Bababudan Giri Hills.
Ramya had been present on the muhurat of the film on November 22. But she refused to budge from her remuneration, claiming that any compromise on that would mean that she would be unfair to other producers who are paying her that amount.
Prakash Raj tried to reason with her and offered her Rs 16 lakhs. He even requested Kannada film producer Rockline Venkatesh to mediate in the matter.
But on Ramya's birthday on November 29, Prakash Raj told her that he was looking for a replacement.
Ramya accepted the decision, and even claimed that Amoolya was capable of delivering a good performance in the film.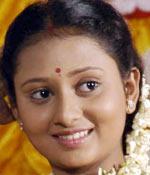 But something seems to have gone amiss between the producer and the actress. It became apparent when Ramya walked out in the middle of the film's launch. The makers explained that she had excused herself to watch a special show of the English film 2012 but the reason did not cut ice with the media assembled.
"Her attitude has really hurt us," says Shylaja Nag, the co-producer of the film. "From the day she was approached for the project, she has been demanding money and has not spoken about her role. Prakash took a lot of interest about Ramya's look in the film; he even contacted a Mumbai stylist whom she wanted and booked the stylist's flight ticket to Bangalore. We were cautioned by friends in the industry that we had made a bad choice by taking her. Still, we went ahead. But when her attitude was not conducive for the making of our dream project, we had to drop her."
Ramya, however, maintains that she was not ousted from the film as Nag claims. "It was my decision not to work in the film. How can Shylaja Nag make such allegations?" she huffed.