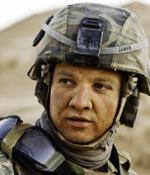 Given the glowing early reviews and Hollywood insiders betting a gargantuan $500 million gross in its first week worldwide, James Cameron's Avatar could become the biggest hit of 2010, earning over $1 billion.
But when it comes to awards, it may have stiff competition. Some of it will come from a little film called The Hurt Locker, made by Cameron's ex-wife Kathryn Bigelow. It costs a fraction of the $200 million (by conservative estimates) spent on Avatar.
A taut Iraq war movie The Hurt Locker has grossed about $12 million in North America but its Oscar buzz, which started at the Toronto International Film Festival in September, could help it. With several top critics putting it on their 10 best films of the year list, the $12 million movie about an elite army bomb squad operating in Iraq, could be profitable if major nominations will give it a renewed theatre life. It could also have a big DVD and Blu-ray sales. Several major critics associations across America are heralding it as David to Cameron's Goliath.
After being named best film on Sunday by the Los Angeles Film Critics Association, the independent production has just been selected as the best of 2009 by the New York Film Critics Circle. Kathryn Bigelow was also named best director by  both critics associations.
It was also named one of the 10 best films of the year by the American Film Institute and earned several major nominations this week for the Critics' Choice Movie Awards. Two weeks ago, it won the Gotham Independent Film Award for best film.
In Toronto, critics found the film to be not only gripping and emotionally moving but also well-acted.
Bigelow, 58, has directed 10 films including The Point Break in the past two decades but this is her most acclaimed work. It is based on a screenplay by embedded journalist Mark Boal. The Hurt Locker is Bigelow's first film following the hardly seen The Weight of Water in 2000.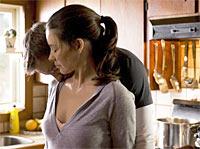 Though The Hurt Locker has fine performances by many including Ralph Fiennes and Guy Pearce, some of the most unforgettable images involve Jeremy Renner and his bomb diffusion scenes. Renner seen in such films as Danny Boyle's 28 Weeks later and as detective Jason Walsh in the television series The Unusuals has given a career-defining performance in The Hurt Locker.
Watch him in the close-ups studying a bomb, and wonder what has made him such a risk taker (it isn't patriotism) and see if you can take off your eyes from his tense visage. His nonchalant attitude towards his work in some scenes may shock some people, giving the enormity of danger he faces. The officer he has replaced had his face blown up not long ago.
The film was shot in Jordan. Bigelow says she did not want to shoot the film in Morocco, a favourite country for Hollywood's films dealing with the Arabs. But then her's is an independently made film. She said in Toronto and elsewhere that had she shot the film in Morocco, most of the extras would not have looked like the Iraqis. In Jordan, she got many Iraqi refugees.
She also said the journalist-turned-scriptwriter Boal would describe the psychologies of the men who arguably have the most dangerous job in the world.
'And yet you then realise that this is a volunteer military, so these are men who have chosen to be there,' she said in an interview with A V Club. 'So there is a kind of interesting psychology at work. Are you familiar with Chris Hedges' book War Is A Force That Gives Us Meaning? It's an incredible study of that particular psychology, and I'm not making a generalisation of everybody, but certainly there's a kind of allure he speaks of, that combat can provide for some individuals. That was interesting. But at the same time, EOD [Explosive Ordnance Disposal] techs have extremely high IQs. They're invited into EOD after they've passed an aptitude test and scored at an incredibly high level. So not only are you extraordinarily brave and heroic and courageous, but you're very, very smart and you've chosen to do this. You have to make extreme life-or-death decisions in seconds about complicated electronic devices, and in a very short period of time, for which there is no margin of error.'
While she strove to keep the film 'authentic and immediate and raw and visceral as possible,' she also wanted 'to strike a tonal balance between substance and entertainment.'
Reviewers began singing its praise as it slowly started expanding across major American cities in September.
'Here's the Iraq War movie for those who don't like Iraq War movies,' Peter Travers wrote in Rolling Stone. 'The Hurt Locker doesn't preach.'
In fact, some viewers may come out of the screening thinking that she has made a pro-war film, for you have to admire the danger the men undertake in the film.
Among the strong admirers of this war film, which eschews running battles or pulse-quickening action scenes for most part is the Chicago Sun-Times critic Roger Ebert who embraced it with a loud acclaim in Toronto.
The film is about personalities in terrible danger, he wrote in the review. 'The suspense is real, and it is earned. Hitchcock said when there's a bomb under a table, and it explodes, that's action. When we know the bomb is there, and the people at the table play cards, and it doesn't explode, that's suspense.' He gave the film four stars out of four.