There seems to be no recession when it comes to Hollywood movies across America but it is quite a different scene for Bollywood star-driven shows. It looks like the year 2009 will pass without a single blockbuster show featuring the likes of Amitabh Bachchan, Aishwarya Rai Bachchan or Shah Rukh Khan.
Bharat Jotwani, who along with Victor Khubani organised The Unforgettable Tour last year, featuring Amitabh, Madhuri Dixit, Abhishek Bachchan, Aishwarya and Preity Zinta in Atlantic City and New York, says the movie stars are not sensitive to the economic situation in America and Europe.
"The big reason why we aren't having the star-driven shows is simple," Jotwani says, "the Bollywood stars are simply not willing to reduce their price. There are fans out there, and they are in thousands, who will save diligently to pay $100 to $200 to see their favorite stars perform. The fans will make sacrifices, they will save money for these shows. But the producers of the show know too well that $100 or $200 tickets won't help us break even, even if there are over 5,000 attending the show."
Their last star show, The Unforgettable, drew over 18,000 people in Atlantic City and the Nassau Coliseum.

The sponsors and television stations will help to navigate a show towards making a decent profit or break even, he says. "Given the recession, it is difficult to get the support from these sponsors."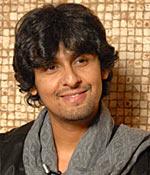 Jotwani and Khubani are organising August 1 the Sonu Nigam, Sunidhi Chauhan and Hard Kaur show Explosion 2009 in Atlantic City, New Jersey.

Movie stars in India can afford to demand their usual remuneration, Jotwani says, because large industrial houses and mass circulated newspaper chains back up the shows.

"We don't have such a thing in America and Canada like a conglomerate or a mega newspaper chain coming on as sponsors," Jotwani adds. "I wish the stars would realise how much the audiences overseas love to see them perform."

He adds that many big budget Hindi movies would not have materialised but for the promise of solid revenues from North America and the United Kingdom. Akshay Kumar's recent film Kambakkht Ishq grossed an impressive $4 million outside India. Many Indian movie stars including Shah Rukh, Akshay Kumar and John Abraham have had movie shots in America and Canada this year.

It would not have been difficult to organise half a dozen events featuring popular artists, show organizers feel. Shah Rukh has spent over two months shooting the newest Karan Johar movie My Name is Khan in California. On several occasions, Khan has had 'intimate' dinners with some 500 fans at each event; people have paid $500 to $1,000 each to get a close glimpse of the star.

But don't write off the star shows as yet, Jotwani says.

"The economy could turn for the better by this time next year," he says. "There are possibilities of a Hrithik Roshan show. Even Shah Rukh Khan could have a show too."
Photograph: Paresh Gandhi