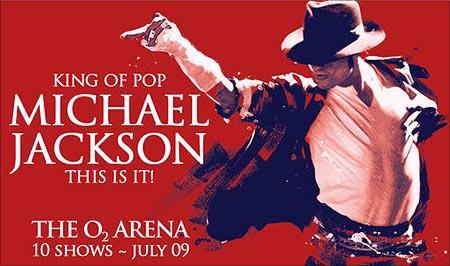 As fans across the world mourn the sudden death of 'King of Pop' Michael Jackson, it is AEG Live, the organisers of the late star's planned comeback concert who have been worst hit by the tragedy.
The company which had sold tickets worth 85 million for the 50 -date concert tour 'This Is It' that was to be held in London's famed O2 Arena from July 13. AEG will now have to refund the amount to approximately 750,000 people across the globe, reported Los Angeles Times.
The Los Angeles based company had already invested USD 20 million in the comeback concert tour which was to be the 50-year-old star's "final curtain call".
Billboard website's Ray Waddell predicts that the process will be "messy, as well as expensive, and it will need to happen quickly by law."
AEG Live had billed the sold-out concert series that was to begin on July 13 in London, the most expensive and technologically advanced arena show ever.
It had invested millions to mount a production that was to include up to 22 sets, elaborate light shows and high-wire acts.
Some of the fans had paid thousands for the sold-out concerts and Gary Bongiovanni, editor of concert-tracking publication Pollstar said that AEG will take a "huge hit".
Text: PTI