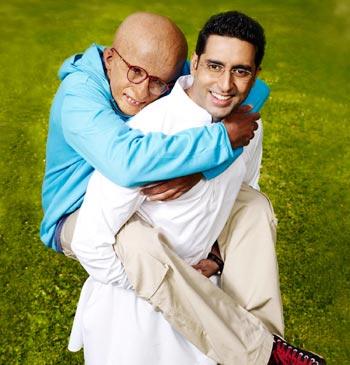 We carried a Paa contest last week and received a great response from our readers.
And the winner is Gangandeep Singh Narang.
Gangandeep writes in to say: "It was geat participating in the contest. I have participated in almost all the contests on rediff but this is the first time I won. I am feeling amazing.
"Paa seems to be a very promising movie. It's another big leap by the Indian film industry, coming at par with international cinema when dealing with sensitive and thoughtful issues. Amitabh Bachchan keeps reminding us that he is the best thing that has ever happened to Indian cinema."
If you missed your chance to win in this contest, do participate in our next Paa contest. Who knows? You might just get lucky!