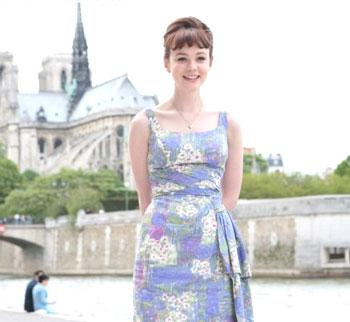 Carey Mulligan has raised hopes of bagging next year's Best Actress Oscar after being hailed for her stunning performance in new film An Education.
The actress was tipped as the next big British star and compared to Audrey Hepburn with her debut lead film role at The Times BFI 53rd London Film Festival.
The 24-year-old, who was rejected by three drama schools, revealed she was yet to come to terms with her rapid rise to fame.
'I have Googled myself but it's horrible because you think, 'oh that's really nice', and then you read the next thing and it's horrible so I don't think that's a good idea,' Times Online quoted her as saying.
'I'd never been to a film festival before Sundance and I'd never played the lead in a film. Then it got picked up. That was huge and everything since then has been even more huge.
'I would never have had access to the parts I've been able to play this year. That's been amazing,' she added.
Image: Carey Mulligan in a scene from An Education.