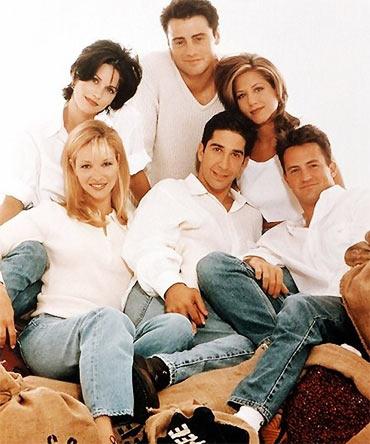 The final episode of long-running comedy Friends has been named TV's biggest tearjerker in a new poll.
Even as reports suggest a cast reunion for a big screen version of the sitcom, it has emerged that fans shed the most tears when the six friends ended their decade-long run on TV, reported Daily Mail online.
The highly charged moment as the pals in the American show handed back apartment keys and viewers said goodbye to Joey, Chandler, Ross, Monica, Rachel and Phoebe was ranked the most emotional moment in TV.
However, the British soap EastEnders claimed the biggest share of places in the top ten with four sob-laden entries in the poll for Freeview HD.
The poll found 60 per cent of women enjoy a regular cry while watching TV, while the men who took part proved to be an even softer touch with 79 per cent saying they cried once a week.