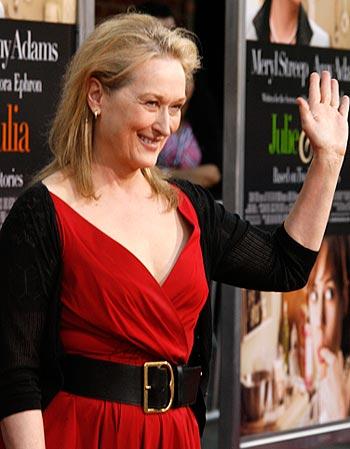 Actress Meryl Streep has been named an honorary member of the American Academy of Arts and Letters.
She was elected for a special category, established in 1983, "Americans of great distinction in the arts whose work falls outside the traditional departments" of music, literature and art.
Meryl, 60, said she was "stunned" and "couldn't believe that I''d be even allowed in the kitchen.
'When they sent me the roster of people in the academy, I just burst into tears,' she added.
Streep is the first member to be elected solely for her acting achievements reports The BBC.
Photograph: Fred Prouser/Reuters