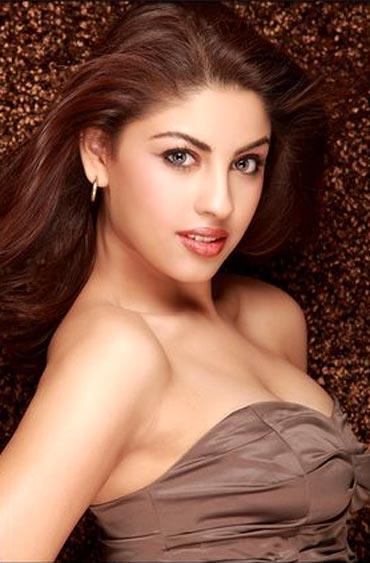 Just a few short years ago, Michigan-native Richa Gangopadhyay was like any other Indian-American college student.
Then, in 2007, she won the coveted Miss India USA title, and hasn't looked back since! 
She shifted to Mumbai in September 2008 to pursue fashion and films, and has been working hard to achieve fame ever since. 
Now her first film, the Telugu language Leader, has grabbed the attention of both the media and audiences.
The film had a world-wide release, including a reported 80 screens in the US, and is still playing in Hyderabad cinema halls, two months after its release.
Award-winning filmmaker Sekhar Kammula, the director of Leader, is the man responsible for bringing Richa to the public's attention. And the public seems happy to oblige -- by filling theatres and giving positive reviews of her performance. 
Already Richa's been offered two more big banner Telugu films, including the much-anticipated Chandramukhi 2, and she'll be shooting throughout the next few months in places like India, Europe and Cambodia, reports said.
 
"It has all been so surreal. I have always been fascinated by Bollywood and the pan-Indian film industry, even though I have been brought up in the United States... I am thrilled with the great response I have gotten with my first film and look forward to trying out my luck some more in a wide variety of films. My goal is to land a 'good' Bollywood film and maybe some day soon a good Hollywood film as well," Richa said recently.
 
She adds that living in India for over 18 months has been an "amazing" learning experience.