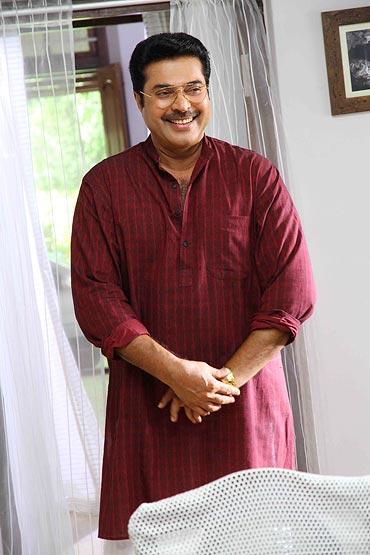 Writer-director Ranjith teams up with Mammootty once again in the Malayalam film, Pranchiyettan and the Saint, the shooting of which has now been shifted from Thrissur to the next location, Goa.
Mammootty plays Pranchiyettan, which is the nickname of Cherammel Eenasu Francis, a Thrissur based rich rice merchant.
Ranjith has made Paleri Manickyam: Oru Pathira Kolapathakathinte Kadha last year, which got tremendous critical acclaim, with Mammootty playing three roles.
Pranchiyettan hails from a wealthy family, but has not passed Class X, which gives him an inferiority complex. He has everything at his disposal but what he doesn't have, according to him, is social status. He does everything to gain some recognition, at the advice of his friends. But all that goes in vain.
Priyamani, Khushboo, Siddique, Innocent and Master Ganapathy play important characters in Pranchiyettan and the Saint.
Priyamani has earlier acted in Malayalam films like Sathyam, Ottananayam, Thirakkadha and Puthiyamugham. In this film, she plays an interior decorator based in Mumbai, who has roots in Thrissur.
Pranchiyettan and the Saint is being produced by Capitol Films and is being distributed by Mammootty's Play House. Venu cranks the camera and the music director is Ouseppachan.
The film is scheduled for an early September release.