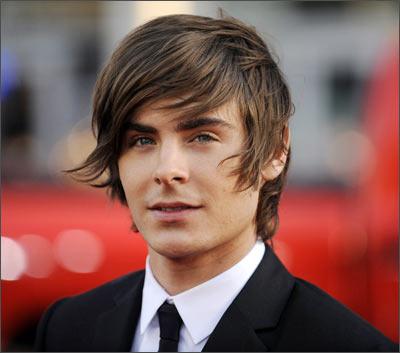 Zac Efron is set for a 9-million-pound payday for his role as Spider Man.
The High School Musical star will step into Tobey Maguire's shoes for the fourth blockbuster movie, slated to start shooting later this year and hit theatres in 2012.
Tobey, 34, shocked bosses at Universal Pictures last year when he announced he was quitting the megabucks franchise.
'After dumping Spidey, Tobey then came to the rescue by recommending that Zac should take over his role," the Daily Star quoted a studio insider as saying.
Producers of the Spider Man franchise reckon that the 22-year-old, who has a huge teen following, will bring new fans to the Spider-Man series.
They are also believed to be considering reuniting Zac with his High School Musical co-star Vanessa Hudgens, 21.
She is hotly tipped to replace Kirsten Dunst, 27, as Spider-Man's love interest.
'It would be a great coup to land her as well,' a source said.
Photograph: Phil McCarten/Reuters