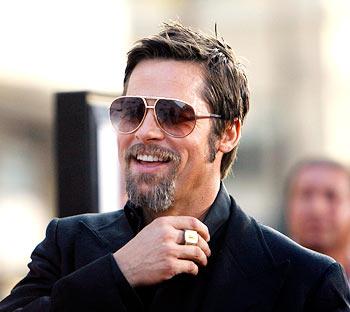 The sequel to Sherlock Holmes is being planned with Brad Pitt reportedly the top choice to portray the sinister Professor Moriarty.
PopEater.com reports that Robert Downey Jr (Sherlock Holmes) and Jude Law (Watson) have already signed on and now Pitt, 46, is being tipped to play villain Moriarty.
'The director, Guy Ritchie, loves Brad,' the New York Daily News quoted an industry source as saying.
'He has worked with him before and thinks he is one of the most underrated actors working today. Guy knows that everyone thinks of Pitt as a pretty boy and can't wait to turn him into the world's greatest super villain. It will definitely make the sequel a must-see," the source added.
Pitt had last worked with Ritchie 2000 film Snatch.