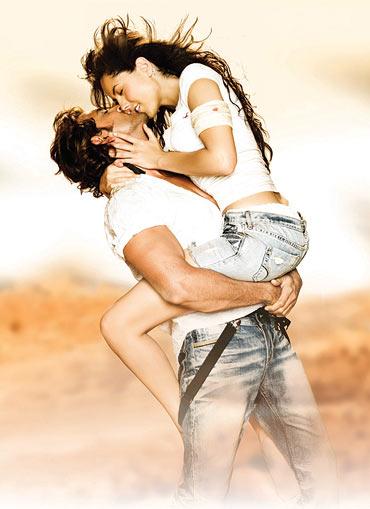 The first seconds of taut bodies swimming underwater in bright blue sea are jarringly reminiscent of last year's disastrous Blue, and the rest of the trailer for upcoming Hrithik Roshan starrer Kites doesn't enchant much either.

Sure there's much slickness and Hrithik Roshan looks good alongside the attractive Barbara Mori, but the trailer goes round and round in circles telling us that he doesn't understand Spanish.

'Passion knows no language,' the trailer spells out before showing off a plot involving kidnapping and ransom, and many cars explode Dhoom-style.

The first credit is given to producer Rakesh Roshan, before we're expected to laugh at Hrithik mistranslating 'I Love You' to Barbara. Groan.

Still, there is slickness and one hopes Anurag Basu's upcoming film will at least be a fun lark.
Overall, an unimpressive first trailer though, with the exception of navel-gazing.