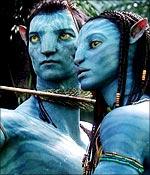 Just a week ago, as James Cameron's Avatar was holding steady at the box office with minimal drops week by week, box office pundits were declaring that it would cross the billion mark worldwide.
The experts were right but they were also saying that the movie may not be able to rout the worldwide champ, Cameron's Titanic.
But as Sunday's box office reports from across the globe came in, the film's distributor Fox declared the movie, which has grossed $1.3 billion worldwide in less than a month, could challenge the $1.8 billion earned by Titanic in 1998.
Audiences worldwide are seeing Avatar time and time again as they did with Titanic. Besides the ticket prices have increased by about 20 per cent worldwide. Even then when Avatar sinks Titanic it will be an unforgettable event for movie fans.
Fox says, Avatar which has grossed about $960 million outside North America, will cross the $1billion mark by Friday. In North America, it could reach $450 million by that day.
The buzz about Avatar sailing past Titanic began brewing as Fox declared that the sci-fi opus, which came down by 29 per cent in North America from the previous week, saw its weekend box office outside North America go up by about 5 per cent to $143 million. Most big budget films lose about 30 to 40 per cent of their box-office clout with each passing week.
The influential trade publication The Hollywood Reporter wrote, 'Maintaining a blazing pace on the overseas circuit' and a weekend box office gross of $143 million in more than 14, 839 screens in 111 countries outside of North America means 'the movie is within sight of the 1997 smash hit Titanic.'
Avatar, currently the second highest grossing title ever worldwide, will also get a hefty boost if it garners major Oscar nominations in such categories as the best picture and best director. It is also set to open in Italy next week, its last major territory, giving the film yet another powerful boost. There are reports of wealthy Italian flying to neighboring countries to see the film over the weekends.
According to Fox, the movie has grossed  $110.5 million in France so far with plenty of life left, as in other territories. In  Germany it has grossed $73.4 million and in the United Kingdom its cumulated box office gross stands at $66.8 million.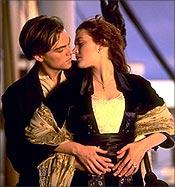 Trade insiders say that the UK gross could have been much more but for major cinemas closing there on Christmas, and an unseasonable cold weather keeping people at home.
In Russia, it has grossed about $70 million. In Asia, South Korea it has made $54 million, and Japan, $51 million. In China, where the film is breaking the records each week, Fox believes it could fly beyond $100 million, a record for a Hollywood movie.
In past year, two other 3-D films have done phenomenal business in foreign territories, with Ice Age 3 ending its run with about $886 million worldwide and Up aiming for $800 million.
But Avatar is towering far above them.
'Because of its uniquely must-see-in-digital-3-D factor, Avatar is drawing the vast majority of its overseas box office from 3-D venues,' wrote The Hollywood Reporter. ' which charge higher admission prices.'
It added: 'Through its third weekend, per Fox, conventional 2-D sites generated 36 per cent of the film's overseas gross total, while 3-D locations produced a full 64 per cent.'