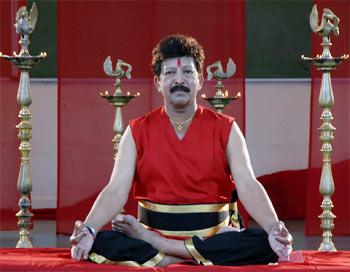 Much has been written about late Vishnuvardhan's 200th film Aaptha RakshakaI, directed by P Vasu. But few know about his 199th Kannada film, School Master, which was completed much before his death.
School Master is about a teacher who single-handedly takes on the might of the political-criminal nexus. His real troubles start when his son is kidnapped
The film is written and directed by Dinesh Baboo. Baboo's films are known for sensitivity in narration, which makes School Master a must see movie.
The film also stars actress Suhasini Manirathnam who is teamed up with Dr Vishnuvardhan after a long gap.
The film's producer is C R Manohar, an agriculturist and part time politician. While he was making School Master, Manohar decided to make Telugu actor Srikanth's 100th film Mahathma which was an average success.