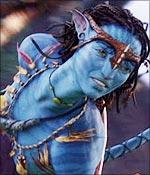 This year's Golden Globe awards promises to be exciting.
For starters, we have the second biggest hit of all time, Avatar in the running for best picture and best director (James Cameron). The brilliantly-reviewed film may just sweep the technical awards of the night.
Then there is Matt Damon, who is nominated twice for his role in Invictus (best supporting actor) as well as The Informant (best actor) respectively. Other stars like Emily Blunt, Sandra Bullock, George Clooney and Tobey Maguire may just go home winners.
Check out the Golden Globe nominations, and tell us who you think will take home the awards.