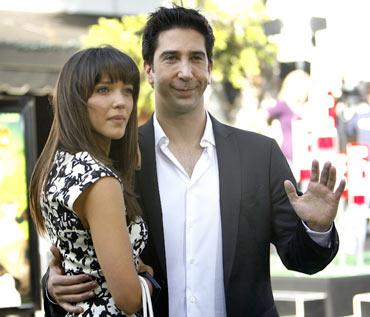 Former Friends star David Schwimmer has got engaged to girlfriend Zoe Buckman.
The actor's rep confirmed the news to Entertainment Weekly.
The 43- year-old star reportedly met the 24-year-old photographer while he was in London directing the 2007 movie Run Fatboy Run, reports the New York Daily News.
Schwimmer, who played Ross and got married thrice in the popular sitcom, will be marrying for the first time in real life.
Image: Zoe Buckman and David Schwimmer
Photograph: Mario Anzuoni/Reuters