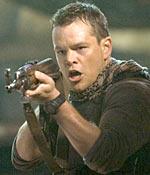 The two movies that director Paul Greengrass [ Images ] and Matt Damon [ Images ] worked together on The Bourne Supremacy and The Bourne Ultimatum [ Images ] were such huge hits worldwide grossing over $800 million that there were high hopes for their new venture Green Zone.
Given the fact that their new movie unfolds against the Iraq war and no other film of this genre has become a hit, no one expected the film new film to be a huge it.
Inspired by a brilliant work of nonfiction by The Washington Post reporter Rajiv Chandrasekaran's Imperial Life in the Emerald City,  it was expected to open in the range of $17-$20 million.
And yet the $14.5 million Green Zone grossed over the weekend in North America was indeed disappointing especially since the film cost $100 million (and about $80 million for prints and marketing).
Meanwhile, Alice in Wonderland came down from last week's top position by about 47  percent, earning $62 million and taking its North American 10-day gross to $208 million. The attrition rate for the Johnny Depp [ Images ] starrer outside of North American was truly small; it declined by about 20 percent, earning about $76 million in its second weekend. Worldwide, the $200 million film made an awesome $450 million in just 10 days. A worldwide $1 billion final gross cannot be ruled out.
In America, Green Zone was a distant second to Alice.  
Just as Green Zone opened, Kathryn Bigelow's [ Images ] Oscar-feted The Hurt Locker [ Images ], which after grossing $12 million had gone into DVD and Blu-ray editions over a month ago, limped back in some 300 theaters in North America.
The reception has not been overwhelming and the film is expected to end its worldwide run with about $30 million. Considering that it was made for about $15 million, and is doing brisk business on DVD, it is indeed going to be profitable.
Compared to a dozen Iraq films such as Rendition, Redacted and In the Valley of Elah, Green Zone has opened quite strongly. Whether it can break even depends on how strongly it performs outside of North America, and how the DVD and Blu-ray run will be.   
The previous Damon film the Clint Eastwood [ Images ] directed Invictus [ Images ] made just about $38 million in North America but it is headed for a balmy $100 million in foreign territories. But that film cost $60 million.
In the new movie, Matt Damon plays a U.S. Army officer investigating an Iraq war conspiracy the movie inspired by Chandrasekharan's book about feuds, incompetency, duplicity and delusional behavior in the American conclave in Baghdad known as the Green Zone.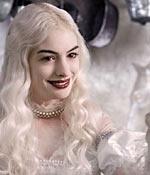 In the movie, the independent minded army officer discovers covert and faulty intelligence and goes rogue as he hunts for Weapons of Mass Destruction in an unstable region.

The movie plays more as a thriller than a philosophical work about corruption and moral decay. Some critics did not like the approach but some liked it  for combing thrills and a moral drama.
 
'Iraq mostly has been a nonstarter at the box-office,' mused The Hollywood Reporter, 'but this is Matt Damon, Greengrass and the Bourne team reunited on another breathless venture into ticking-clock urgency.'
The New York Times felt though the film works as a thriller, its artistic merits and conscience cannot be ignored.
 
'To anyone who was paying attention in 2003 and after, this is familiar territory. Mr. Greengrass and the screenwriter, Brian Helgeland, deftly glean material from the historical record, and while they compress, simplify and invent according to the imperatives of the genre -- this is a thriller, not a documentary -- they do so with seriousness and an impressive sense of scruples,' wrote The Times.
'They have clearly studied journalistic accounts of the early days of the war, ..., and while the picture they paint of infighting among the Americans and growing factionalism among the Iraqis may not be literally accurate in every particular, it has the rough authority of novelistic truth. '
The anti-establishment nature of Green Zone might give the film some heft in countries such as the United Kingdom, France [ Images ], Spain and Germany [ Images ] where the American war in Iraq is very unpopular, especially among the younger generation.
If that sentiment turns into solid pounds and Euros at the box-office, the film will indeed have a chance of earning back its investment. Other wise, it would end up as one of the big failures of the season, after The Wolfman.