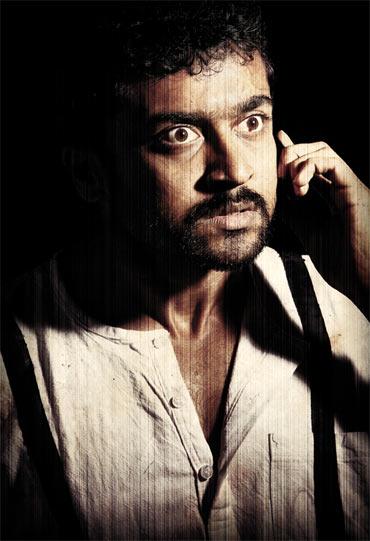 Ram Gopal Varma's upcoming tri-lingual -- Hindi, Telugu and Tamil -- biopic on late Andhra Pradesh politician Paritala Ravindra, Rakta Charitra, has reportedly reached the production stages.
The film, rumoured to be five hours long, will be released later in 2010 in two parts, staggered by a three-month gap.
Ravi, as he was known, was a feared name in the infamous faction politics of Andhra Pradesh, who rose to be a minister in the cabinet of former Andhra chief minister the late N T Rama Rao.
Ravi, who himself owned a dubious, crime-riddled record, was assassinated in January 2005, at the behest of Maddelacheruvu Suryanarayana Reddy alias Suri, a long-standing political and personal rival of Ravi's.
While researching for the film, Ram Gopal Verma met with Suri in Anantapur jail, where Suri was being held.
Looking at the cast, perhaps most interesting is that Tamil superstar Surya makes his debut in Hindi, essaying the role of Suri, while Bollywood heart-throb Vivek Oberoi plays the dreaded Paritala Ravi.
Hopefully Surya, who waited a long time indeed to make his Hindi debut, is up to the challenge!
He shouldn't have too many problems. After all, he's known for his versatility as an actor.