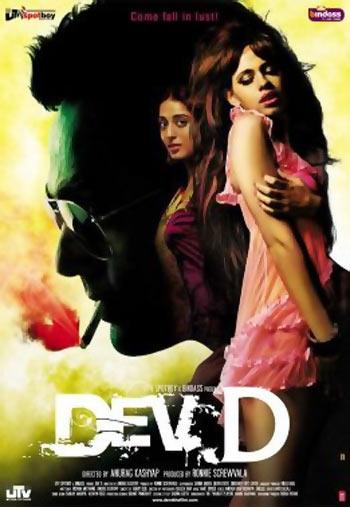 Dev D has made it to prestigious "CPH PIX Feature Film Festival" of Copenhagen, Denmark, to be held from April 15-25.
Festival site describes it as "one of the best Bollywood films we have seen for years".
Shot in Chandigarh, London, Manali, and Delhi, this romantic drama is a modern day retake on Saratchandra's classic novel Devdas, which has already been adapted into various films earlier.
Directed by Anurag Kashyap, the movie stars Abhay Deol, Mahie Gill, Kalki Koechlin, and Dibyendu Bhattacharya. Music is by Amit Trivedi, cinematography by Rajeev Ravi, and editing by Aarti Bajaj.
CPH PIX aims to bring people together to see good films from all over the world; original, thought-provoking, funny and controversial films that can't be found in regular cinema programmes.
It will present about 170 features films from around the globe this year and about 37,000 participated in the last Festival. Jacob Neiiendam is Festival director.