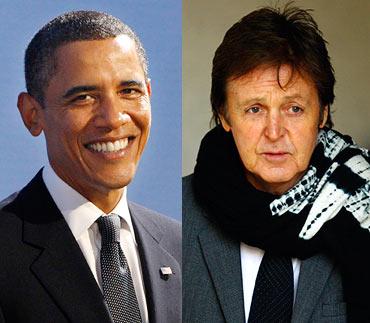 Ex-Beatle Sir Paul McCartney will receive the third Gershwin Prize for Popular Song from the Library of Congress from US President Barack Obama.
The singer will perform at the White House as he will receive the honour. He will appear next week, with the show being broadcast in the US over the summer.
The president and first lady are hosting the show in the East Room on June 2, reports The Telegraph.
In 2009, the prize -- awarded to musicians for a lifetime of songwriting -- went to Stevie Wonder.
Photographs: Chris Wattie and Dylan Martinez/Reuters