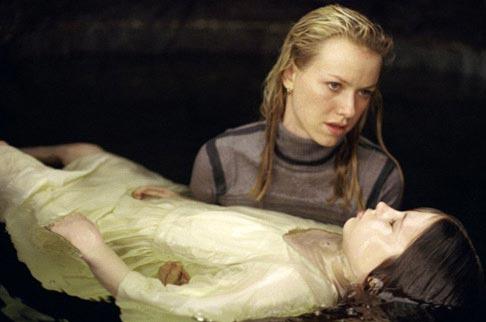 The Ring, a 2002 film starring Naomi Watts and Martin Henderson, has been named the scariest film of the decade in a new poll.
The film beat Paranormal Activity and The Descent to finish on top of the Entertainment Weekly survey with 27 per cent.
The Strangers, 28 Days Later, Saw and The Orphanage also made the list, Contactmusic reported.
The Ring directed by Gore Verbinski, is a remake of 1998 Japanese horror movie of same name and is based on Koji Suzuki's novel.
The story is focuses on a mysterious cursed videotape which contains a seemingly random series of disturbing images. After watching the tape, the viewer receives a phone call in which a girl's voice announces that the viewer will die in seven days.
So what do you think? Is The Ring really that scary?
Image: A scene from The Ring.