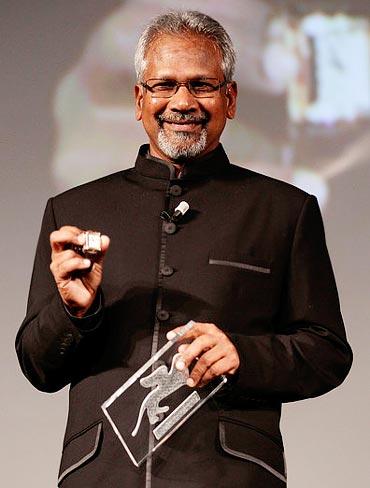 Mani Ratnam's latest film Raavan in Hindi and Raaavan in Tamil might not have been received well in India but the director has been honoured with the prestigious Jaeger-LeCoultre Glory to the Filmmaker Award, at the 67th Venice Film Festival on Monday.
He's the first Indian to be awarded and honoured with the award.
The award ceremony was followed by the screening of Raavanan at the end of which over 600 delegates gave a standing ovation which lasted for 5 minutes.
Other than Mani Ratnam, his wife Suhasini and actor Vikram attended the event. The other stars of the movie, Abhishek Bachchan and his wife Aishwarya Rai could not make it.
Raavanan and Raavan will also be a part of the PUSAN International Film Festival in October 2010.