How Bipasha almost got smooched!
Last updated on: August 17, 2010 14:18 IST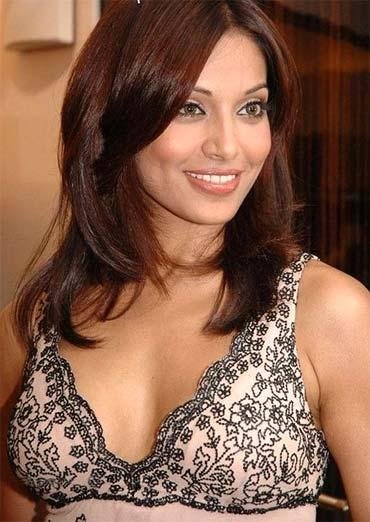 A quick update on what the stars are saying in 140 characters.
Stars have funny tales to tell. And Bipasha Basu's escapades with her fans are one that make for riveting reading.
The actress, who has been stalked and manhandled courtesy her seriously sexy image, had a funny incident at the Bangalore airport. The star tweeted, "Hving my yum strawberry green tea n thn hve 2 race against time 2 get ready for my fligh 2 bengaluru! It's my parents anniversary today! yay?!"
A few hours later Bipasha mentioned, "Funniest thing happened at BLR airport entrance! One aunty pulled me dwn almost pinned me to smooch me! Somehow I was saved! Near escape!"
She even tweeted that this is not her first incident with a female fan. "Sri Lanka for IIFA I was saying hello 2 ppl outside d hotel, 1 girl pulled my hand n bit my finger hard! But today's aunty shocked me more!"
Looks like this is one star who needs to get her body parts insured!
The Khans get chummy!
Last updated on: August 17, 2010 14:18 IST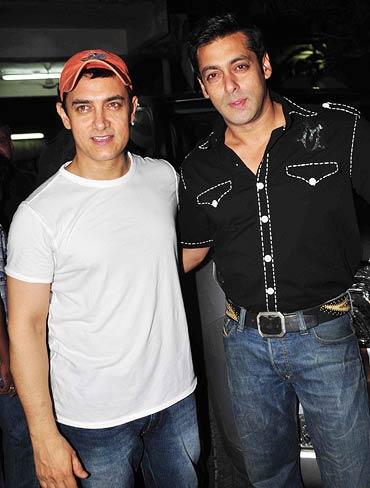 Aamir Khan and Salman Khan seem to be getting seriously pally!
Salman, who attended Aamir's screening of Peepli Live, only had the best to say about the actor's latest film.
He tweeted, "Midas touch has produced a picture. Midas touch matlab ke aamir khan. nattha. Peepli has a mad-ass touch. esp the press shud c the film. Whn I came out of the movie peepli live was happening right outside and I was nattha and went nutta. I dint let aamir touch me after the film. Agar mujhe gold mein badal deta toh??? Last -- EVERYBDY shud watch this film. Its comedy tragedy khulasa sansani breaking news!"
Aamir, on the other hand, returned the favour with ease even heading to Sallu's blood donation drive.
He tweeted, despite his busy promotional drive, "got a call from Salman to come to Almeda Park to donate blood. Come on all Bandraites. See you there!"
Wonder what a certain other Khan thinks about all this bonding!
Preity and The Big Apple
Last updated on: August 17, 2010 14:18 IST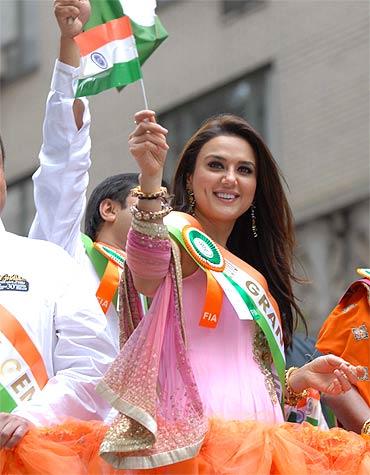 Preity Zinta led the Independence Day parade in New York recently.
The actor tweeted, "Ended in NYC all excited only 2 find out dat Virgin America lost my bag :-( Grrrr ! Hope i can make it to d press con & hope dey find it!"
She tweeted a few hours later, "Bags arrived finally :-) Driving 2 d press event in d most colourful limo! Thought i'd share the pic with u and also a picture of the parade.
Funny tweets of the week
Last updated on: August 17, 2010 14:18 IST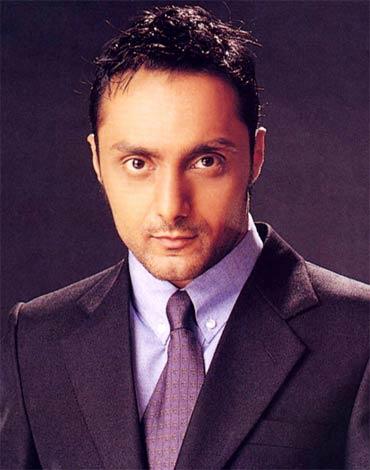 Rahul Bose says, "No one ghost writes my tweets, write them myself! We actors are used to dealing with characters, even 140 of them."
Dia Mirza echoes the thoughts of many who hate exercising, "though when some seem to be hiding they are still seeking :) My trainer's finally found me n training starts 2day! Yay!"
Funny man Gaurav Kapoor says aptly at the rampant corruption and its sordid details at the Common Wealth Games: "Come-on Wealth Games! Come on!"
Sonam Kapoor says, "I hate having people holding an umbrella for me. It's embarrassing but they insist!! I'm constantly running away from the umbrella men."
Rahul Khanna as always takes it to a new high in staying witty. "Bite the stockpile of pills in my medicine cabinet. Had I been a knight of the Round Table, a fitting title might have been Sir Poppalot."
But this week, we are going to have Sallu Bhai have the last word, as he says so aptly when asking people to donate blood for a blood donation drive in Mumbai, "mere saath khoon nahi diya, toh kya diya? Well said, eh?
Shot!
Last updated on: August 17, 2010 14:18 IST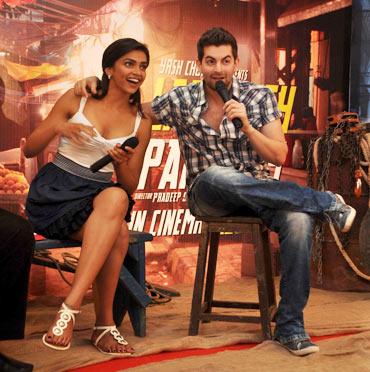 New best friends Neil Nitin Mukesh and Deepika Padukone at the Red FM studios.
Preity Zinta at the Lady Gaga concert and her meet with Jermaine Jackson
Our award however, goes to KJO (Karan Johar)! This week he gets the Bachchans completely candid as he hangs out with a skimpily dressed Aishwarya Rai and Abhishek.