'Skin show is no big deal for me'
Last updated on: June 28, 2010 14:26 IST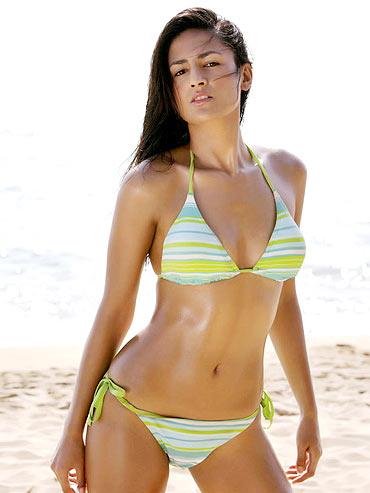 Anglo Indian actress Aruna Shields made her sizzling debut in Prince, starring opposite Vivek Oberoi in bikinis and barely there outfits.
Her next, the just released Mr Singh Mrs Mehta directed by debutant director Pravesh Bhardwaj saw her do without clothes altogether!
Rajul Hegde caught up with the young starlet to know more. Excerpts:
You have acted in two movies, but we barely know about you...
I am half-Indian and half-English/Scottish. My dad came over to UK when there was shortage of doctors in England. He is from Bangalore and his mother tongue is Kannada. Unfortunately, he didn't teach us the language.
I have come to India at least 8-9 times before to meet my grandparents and relatives. My parents are in the medical profession, and one brother is an accountant and the other an engineer. I am the odd one out [smiles].
'Mr Singh and Mrs Mehta is about cheating spouses'
Last updated on: June 28, 2010 14:26 IST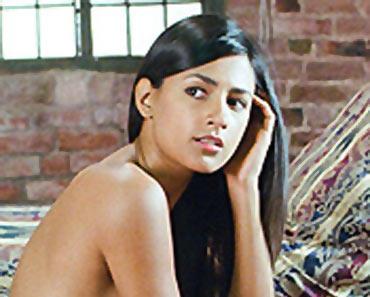 Mr Singh and Mrs Mehta is your second film in Bollywood. What is it about?
It's a quirky story, and deals with the concept of marital infidelity. The film is about cheating spouses. Prashant and Neera are being cheated on by their respective spouses, and they meet and finally fall in love.
What is your role in the film?
I play Neera Singh, who discovers that her husband is cheating on her. Her world is shattered and her drive of self-discovery begins. It's a journey of a girl who suffers in a relationship.
'If the script demands nudity, I will do it'
Last updated on: June 28, 2010 14:26 IST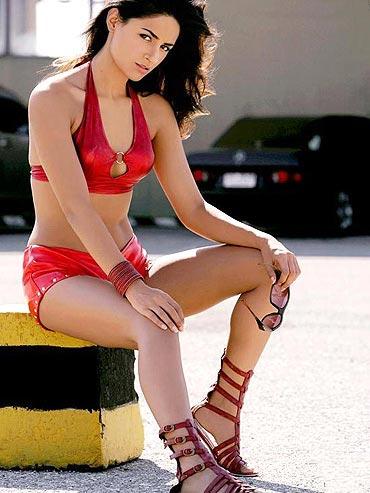 What is your take on partner swapping?
People swing if everybody is happy and are not harming anybody. People do a lot of strange things. I am not saying whether it's right or wrong. But the film is about infidelity, which can happen to anybody. Infidelity leads to lies and causes stress to both parties. What I did in the film was not right or wrong. I did what I thought was right at that time.
The film has a lot of nudity and kissing. How comfortable were you doing the bold scenes?
Personally, I feel the skin show is no big deal for me. I am comfortable with my body when I do a film. I don't really think about it, as I do what the script demands. Even if there is nudity, I will do it. For me there is no real nudity in the film, and neither would I classify Neera (my character in the film) posing naked as nudity. The scene has been shot stylishly, beautifully and in a neat manner. I have no issues.
'Kissing Prashant wasn't wonderful as he has stubble'
Last updated on: June 28, 2010 14:26 IST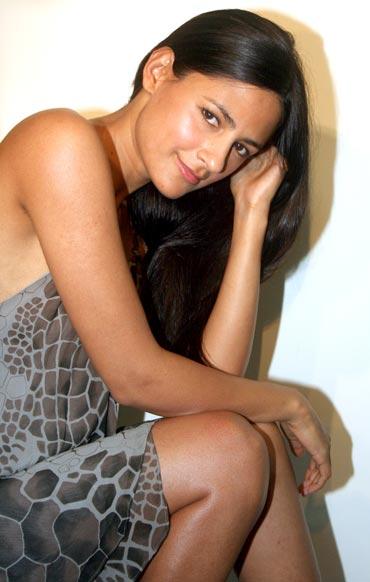 How was the experience of shooting the intimate scenes with your co-star Prashant Naryanan? Weren't you nervous?
Kissing Prashant wasn't wonderful as he has stubble. He was very uncomfortable shooting the intimate scenes. I had to pitch in to make him comfortable.
How has your Bollywood experience been so far?
I am lucky to have worked in two films. Bollywood is full of life and energy. The films I did are different from each other and I enjoyed playing both roles.
Prince was a physical role where there was a lot of action. It was glamorous too. It was good from the fitness point of view. Playing a 'lady next door' in Mr Singh Mrs Mehta was good too.
I want to play a role which has emotional depth, vision and a message to convey. If I believe that I can do justice to that particular character, then I will be happy doing the film.
'I never came to Bollywood'
Last updated on: June 28, 2010 14:26 IST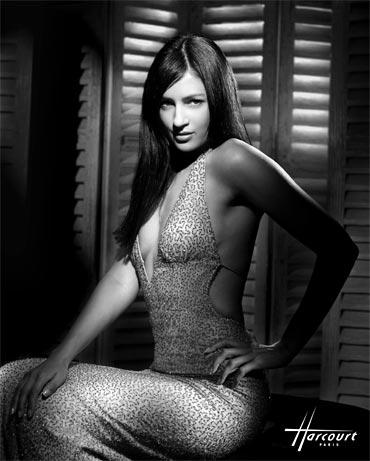 Why Bollywood?
I never came to Bollywood. Kookie (Gulati), director of Prince, came to England and was looking for a new and international face for the role of Maya in his film. He must have seen some work of mine. So we met and discussed, and everything fell into place.
Have you watched any Bollywood film? Who is your favourite actor?
Yes, I like Hrithik Roshan in Jodhaa Akbar and Kangna Ranuat in Fashion. I would like to meet directors Zoya Akhtar and Shekhar Kapoor.
'I made sure that I learnt my Hindi lines before I go on the set'
Last updated on: June 28, 2010 14:26 IST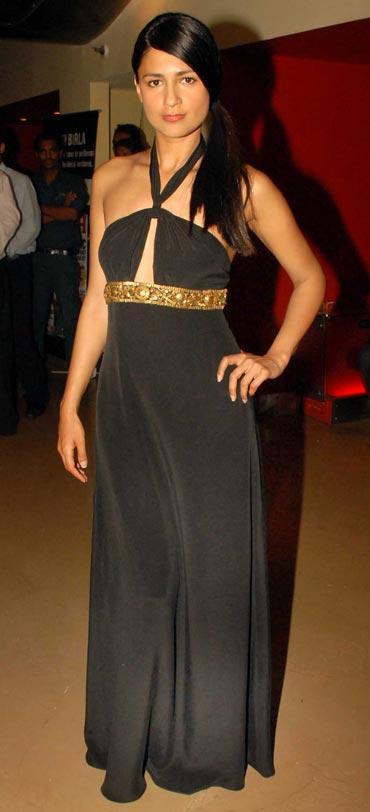 Do you speak Hindi?
No. If I came here and lived for six months, I would learn the language.
Then how did you manage in both Hindi films?
I managed because I worked really hard and made sure that I learnt my lines before I go on the set.
In Prince, I had a voice coach, because they were constantly changing the script.
'I have managers in different countries'
Last updated on: June 28, 2010 14:26 IST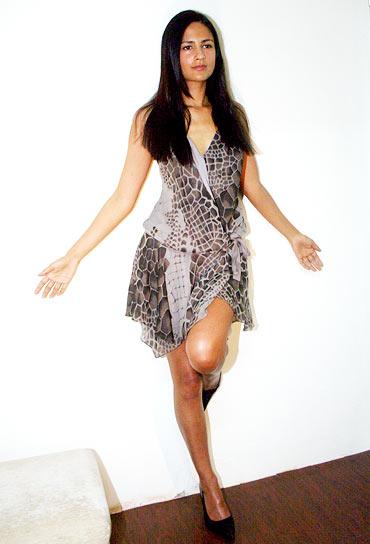 Any plans of shifting to Mumbai?
I will continue to consider work offers from India. I have managers in different countries -- England, America, and France -- and will hire a secretary and a lawyer in India too. I travel all over the world so shifting base to one place is difficult because of the nature of my work. I will go with the flow.
What are the other projects you are working on?
These are exciting times. I have the starring lead in studio feature film called AO The Last Neanderthal, an epic adventure, releasing in September.