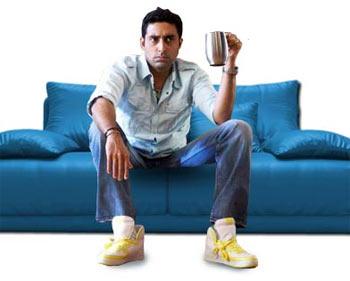 In case you're wondering what Abhishek Bachchan's aaram classes -- pasted on hoardings all over town -- are all about, here's a clue.
The actor will make his foray into television with a gameshow to test your laziness quotient. Saturday Night Bingo will replace Bigg Boss' slot on COLORS.
The show will see common people as well as celebrities participating in it, and is expected to start on January 23.