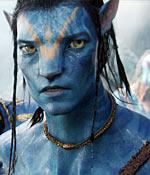 As the mindboggling success of Avatar continues worldwide with the film reaching the $2 billion benchmark, everyone connected with it must be ecstatic.
Yet, there must be a bit of anxiety of its Oscar prospects in the major categories.
The Producers Guild as well as the Directors Guild of America chose The Hurt Locker, the minuscule budgeted (about $11 million) war drama over Cameron's mighty sci-fi saga.
Directed by Kathryn Bigelow, Cameron's former wife, the film that unfolds against the background of war in Iraq could be back in a few theatres in major cities and get a big opening abroad in the countries it has not been released in, if it gets a significant number of Oscar nominations on Tuesday. Hollywood insiders expect it to get at least seven nominations in the categories of Best Picture, Director, Script, Actor (Jeremy Renner), Supporting Actor (Anthony Mackie), Editing and Photography.
Of course, Avatar is expected to make the headlines with over 10 nominations but most of them will be technical, including sound, photography and editing.
Avatar remained at the top of the game this week with a $120 million worldwide gross, including its top position in North America with a $30 million take. All the talk of Mel Gibson dislodging the James Cameron film from the highest position looked silly by Sunday evening.
Gibson's revenge drama Edge of Darkness opened to a decent but unspectacular $17 million weekend. Gibson, who last appeared in a starring role in eight years ago, has lost much of his star power.
Edge of Darkness received good reviews in America but got a scathing one in the British newspaper The Guardian which complained it was less than an inspired adaptation of the BBC series of the same name.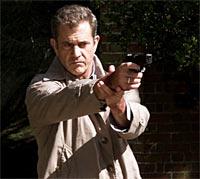 Gibson plays the homicide Boston detective whose daughter is blown up at the start of the film, leading him slowly to a private investigation into her killing.
'As Gibson plays it, the death of the daughter is not a misfortune, not merely a sad thing that happened, but a cataclysm,' wrote San Francisco Chronicle. 'It's a rearranging of the planets and a revelation of dimensions of human suffering that no one knew existed.'
The review added: 'Take that quality -- Gibson's ability to feel it and make you feel it -- and combine it with the storytelling skill of  Martin Campbell, who directed the best James Bond film of a generation, Casino Royale, and you have the recipe for a crime drama that's exciting in the moment and that lingers in the mind.'
Gibson produced the $80 million film. Unless it remains steady in North America in the next few weeks ago and does better business abroad, it may not be able to recover its investment and the money spent on prints and publicity.