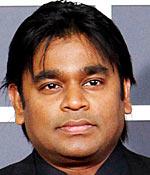 A R Rahman has added two more trophies to his already growing list, thanks to his work in Slumdog Millionaire.
At the 52nd Grammy Awards, the musical legend bagged the Best Compilation Soundtrack for a motion picture category as well as an award for his song Jai Ho in the Best Motion Picture song.
Want to listen to the songs? Click here to listen to Jai Ho and O Saya.
The awards just seem to be coming in, as Rahman soaks in more and more international glory.
Video: Rahman thanks his audience
Here's your chance to congratulate the legend on his own Fan Page. Wish him!
If you want to become a fan of Rahman, just click here!