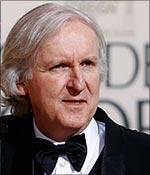 The 67th Golden Globes saw Meryl Streep bag yet another award while George Clooney lost out on the glory this time.
There have been some expected wins like James Cameron bagging the Best Director award for Avatar and Sandra Bullock winning Best Actress for The Blind Side. And there have been some unexpected wins like Mo-Nique winning for Precious.
What did you think of the Golden Globe awards this year?
Do you think the right stars won the awards? Or do you think some other nominees deserved to win?