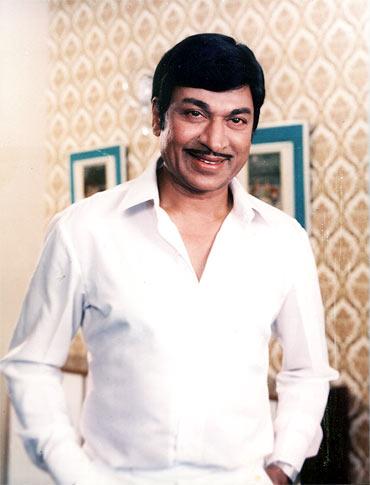 Top Kannada actors will battle it out yet again. However, the venue this time won't be the big screen. The industry is going the Telugu film fraternity way by participating in a set of T20 cricket matches.

The matches are being organised by the Karnataka Dancers' Association and the actors will be vying for the Rajkumar Cup.
Says Rajesh, a representative of the association, "We are holding this event to raise funds to buy a site for our organisation."
A similar event was held 2007.

The July 25 tournament will host eight participating teams. Players will represent the producers' association, the dancers' association, the directors' association, the fighters' association, the cinematographers' association, the editors' association and TV artistes' association.

Each team will be headed by a popular actor.
Sudeep, late thespian Rajkumar's eldest son and Kannada superstar Shivarajkumar , Ravichandran, Ramesh Arvind and Vijay are among those who have been approached to play captains.
Rajkumar's younger son Puneet will be on an outdoor shoot and it remains to be seen if he will participate in the tournament. Tarun, Chetan, Chiranjeevi Sarja, Pradeep and Thriller Manju are among those who will have confirmed their participation.

"I have been approached to lead the editors' team, but things still need to be finalised. However, I have given the green signal. I am ready to support my industry in any way. It's been a while since I've played cricket. I used to take part in the matches organised by Vishnuvardhan's Snehaloka organisation and nothing beyond that. But, more than cricket, I see this as an opportunity to bond with my colleagues," says Ramesh.

Each team, along with members of the respective organisations, will have five actors. Actresses will also be included in the teams.

Road shows are being planned to promote the event.
The matches will be open to the public and ticket prices will be fixed depending on the range of stars participating in the tournament.

The matches will be played in the Kanteerava Stadium. Practice matches are currently on at the Central College grounds.
As part of the event, entertainment programmes will also be organised. Members of the dancers' association will be presenting 15 programmes. Russian dancers have been roped in to present a special dance sequence.

Organisers are planning to arrange for live commentary on the teams and players on the match day as well.