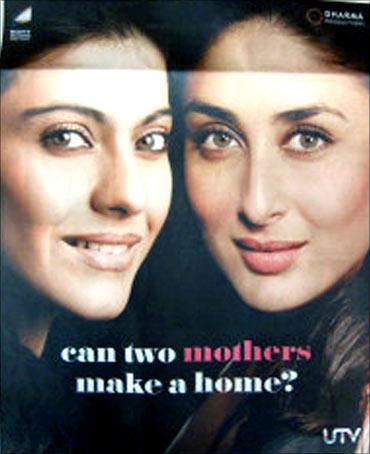 The poster of Karan Johar's remake of the Hollywood movie Stepmom is finally out.
The poster of the movie titled We Are Family features a close up of the two leading ladies, Kajol and Kareena Kapoor with a tagline that reads "Can two mothers make a home?"
We Are Family is directed by Siddharth Malhotra and also stars Arjun Rampal.
Stepmom starred Julia Roberts and Susan Sarandon, and was directed by Chris Columbus.
The movie is about a cancer struck divorcee who has to accept the other woman in her ex-husband's life as the stepmother of her kids, and the problems the two women face in relationship with each other.
In We Are Family, Kajol plays the ex-wife while Kareena plays Arjun Rampal's second wife.
Karan first wanted to name the film Love You Maa but decided to go with We are Family instead.
We are Family is expected to release sometime in September.