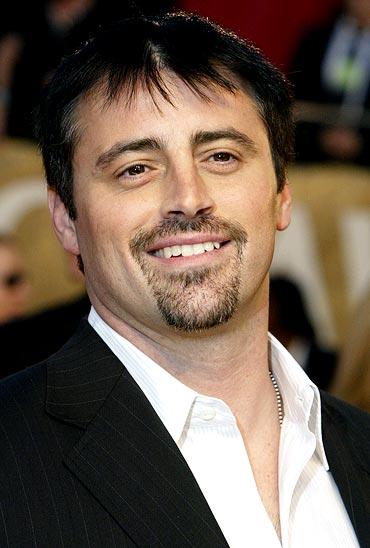 Women and teen girls the world over devotedly watched Friends throughout the 1990s and 2000s, and made it one of the most popular shows of all-time.
Till today, reruns of Friends are ubiquitous, even here in India, where the show can oftentimes be found running on two channels at once!
And the men of Friends? They too remain legendary.
Most female fans of the show chose their favourite male character based on attributes they look for in men in real life: Chandler was sarcastic and funny, Ross was intelligent and sensitive. And Joey? Well, he was just ridiculously good-looking!
Now, Matt LeBlanc, the actor who played the youthful Joey -- known for his luscious black locks -- is all grown up. And from a young pup, he's suddenly become a silver fox!
LeBlanc, 42, was recently photographed in London, leaving a popular Japanese restaurant.
Most notable? The prominent streaks of grey, peppering the head of hair that once earned him a loyal legion of followers.
But, hey, he's still devilishly handsome. After all, a good-looking man is a good-looking man, whether 22 or 42! 
Photograph: Fred Prouser/Reuters