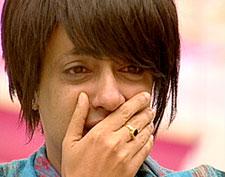 After much plotting and planning against his housemates, Rohit Verma was evicted out of the Bigg Boss house. Even his apologies and tears did not change the audience's mind, as they voted the fashion designer out.

Rohit talks to Rajul Hegde about his time in Bigg Boss.

What was your Bigg Boss experience like?

It is a mix of good and bad memories. I entered the house like an innocent child and played games. Later, I got trapped in the manipulation and became a scapegoat. The people I depended upon used me emotionally. I was mentally harrowed at one point of time and even turned suicidal. After seeing the audio-visual, I was broken. That's why the psychiatrist changed the game and showed some of my good moments.

Why didn't you realise your mistakes before Bigg Boss exposed you?

You are living with 13 strangers. All of them hope to make it to the grand finale. To win becomes so important that you forget your individuality. The prize money is so huge that the greed comes automatically. A good amount of money is being paid for you to be on the show too. The longer you stay on the show, the higher your bank balance gets.

Do you think you were nominated only because Bigg Boss exposed you?

Yes. The housemates were planning the nominations but I was the only one who admitted my mistake. I think I deserved it because I was playing wrong.

I am proud of myself and everyone should feel the same about me because I was the only one who accepted my mistake. Vindoo Singh and Raju Srivastav were part of the backbiting but they were not guilty at all.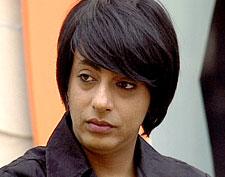 But the housemates felt that you were faking it after Bigg Boss unmasked you. You were trying to gain sympathy and save yourself from eviction.

If you had seen the lie detector test, you wouldn't have asked me this question. A lie detector test has shown that my emotions were true. For me, Bigg Boss 3 got over the night I saw the footage of us backbiting. I criticised myself. You need guts to do that. Everyone has come to win the prize money. Even a friend will backstab you because winning becomes so important.
 
You were discussing your financial difficulties on Bigg Boss. Is that one of the reasons why you took part in Bigg Boss?

Everyone goes through a credit crunch. The fashion industry has dipped because there were no international buyers in the fashion week this year. But that doesn't mean I don't have a bank balance. Yes, it's difficult to survive because of the kind of lifestyle we lead.

When you were inside the house, questions were raised whether you are a fashion designer or a choreographer.

I laugh at such statements. Many of them have come to my fashion shows! But I don't need to prove anything. If you google Rohit K Verma, you will know about New York fashion shows. You will see international models on my Facebook.

Taanaz Irani was upset with you after she was evicted.

I learnt about that after I came out of the house. If I were in her place, I would have reacted the same way too. Initially, Bhakhtyar, Taanaz, Shamita Shetty, Aditi Govitrikar and I were best friends. We would gang up and make fun of others.
Then one of the housemates told me that Bhakhtyar and Tanaaz were bitching about me and planning my nomination. I was shocked. After that, I saw Tanaaz discussing my nomination in front of me in a coded manner. So I decided to nominate them. I wanted to send Tanaaz out. Poonamji (Dhillon) also told me that they had used me.

Who is the villain in the house?

Everybody knows that. It's Vindoo.

How did you take Kamaal Khan's re-entry into the house?

I don't want to talk about people who are not important in my life.

Why do you think Pravesh Rana did not gel with you?

Pravesh is a struggling model and he will go to any extent for work. He is the biggest manipulator in the house. He poisoned people's minds and tarnished my image. 

What next?

I'm waiting for the wild card entry. I don't want to go back in tears but as a changed person.