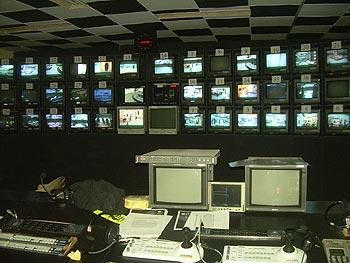 Bigg Boss 3 is in trouble.
Colors, the television channel currently airing the reality show, has come under the scanner of Information and Broadcasting Ministry, which has issued a showcause notice against the content being shown.
The show has received the notice under section six and other sections of the Cable TV Networks (Regulation) Act 1995 for the use of vulgar language, and given five days to explain why the show should not be taken off the air for 'offending good taste.'
Just last week, Kamal R Khan was thrown out of the house for his violent and rude behaviour, and throwing a water bottle at housemate Rohit Verma.
It's not just Khan, though, who has resorted to abusive language and intimidation tactics to get attention. Other participants have also indulged in name calling and attention grabbing antics, which the notice said 'offend against good taste and decency and are not suitable for unrestricted public exhibition', and thereby is violative of the government's Programme Code.
The channel in its defence said that it has always ensured compliance with the Programme Code and 'meticulously beeped out any abusive language'.
But is this enough?
Do you think what is being shown in Bigg Boss 3 is vulgar? Is the ministry justified in calling for a ban against the show? Tell us!