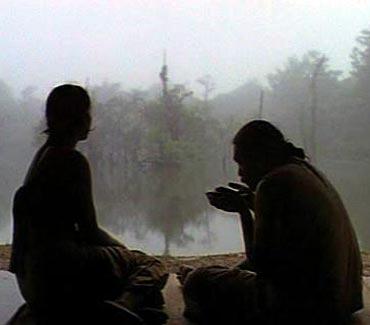 V K Prakash, director of the Hindi film Freaky Chakra and Malayalam film, Punaradhivasam is coming out with his first Kannada venture Aidu Ondla Aidhu in September. 
For Prakash, who has been well acquainted with Kannada literature and theatre, a Kannada film was long pending.
"I was waiting for the right story to make a film in Kannada. But yes, I have been living in Bangalore for over 20 years now and have been associated with theatre and the film industry here. So, I thought it was high time I made a Kannada film. I am very happy with the script."
The film emphasises on how difficult it is for a first time film maker to sell a film sans stars.
Asked if the film at some point reflects his struggles as a director in his initial days, and pat comes his reply: "I fortunately did not have to struggle as my first Malayalam film Punaradhivasam had Nandita Das in it and won a National Award. But by and large the character played by Dilip Raj in the film reflects the frustrations of first time directors."
The film, he adds also shows how expensive film-making process is. 
Like Prakash, the director's character in the film will also have theatre background. It's about how he wants to merge four plays into one film. These four stories plus the story of the ambitious director's struggle will be shown in the film.
"I play a director whom people try to impose their views on. While some feel I lack the experience, others suggest I include an item song to make my film a commercial success. I am someone who has taken a break from my full time job to make a film, and finally after failing to convince producers, land up producing the film myself," says Dilip.
Shruti, Padmapriya,Devraj, Harish Raj, Ajith Hande, C R Simha, Nithya Menon and Prakash's assistants Rashmi and Vrinda are part of the cast.
The film has five cinematographers including K U Mohanan who has worked on Don, We are Family and Aaja Nach Le, and Kannada's Santhos Pataje.
There are five music directors including Ouseppachan and Vijay Prakash as well. Actress Nithya has lent her voice too. P Jayachandran who sang in Puttana Kanagal, is also part of the project. Suresh Urs is the editor.
One of Prakash's earlier Malayalam films Moonnamathoral was shot on a digital camera and was released commercially. "If that was one way of encouraging aspiring film makers, the subject matter of my Kannada film is my second step in this direction," concludes Prakash.
Phir Khabi starring Mithun Chakravathi and Dimple Kapadia, a Malayalam screen adaptation of Hamlet and another film, Three Kings are Prakash's other upcoming projects.