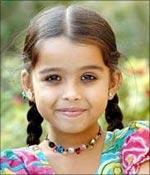 Sparsh Khanchandani, who played the adorable Iccha in Uttaran, has managed to bag a Hollywood film called Meena: Half The Sky. Charlies' Angels actress Lucy Lui will make her directorial debut with this film.
There will be a series of six short films based on issues like child trafficking, prostitution and social injustice. It will be shot in different countries and is expected to release this year.
Sparsh's film will be about a girl called Meena, who hails from Uttar Pradesh. She gets abducted by her uncle and is forced into prostitution.
The young actress completed her shoot in three days in Madh island, Mumbai, where the red light area was created.
"I have no idea how Hollywood got to know about Sparsh," Sparsh's mother Sarita said. "We got a call from the Indian team for an audition. After a week, we had a meeting with the director. It was followed by a workshop. We started shooting in a few days. Everything happened very fast.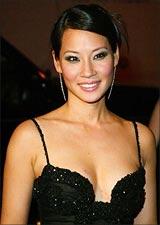 "I thought it would be difficult for me to explain the sensitive issue and her role to Sparsh but the creative team managed it easily, and also got the best out of her," her mother continued. "I was surprised when my daughter started talking in an American accent. I have not heard her speaking in that accent before. She managed it very well." 
Quiz Sparsh about the accent, and she replies, "I don't know how I managed to get the right accent. I just went with the flow. Everyone appreciated my work and it was fantastic shooting for the film."
The film also stars Tannishtha Chatterjee, who plays the adult Meena, and Himani Shivpuri.